BnB Style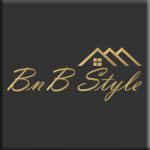 Long Business Description:
BnB Style is about leasing investment properties on a long-term basis and hosting as short-term stays via Airbnb. Additionally, BnB Style also co-hosts Airbnb properties if required, both with a very predictable systemised approach.
We seek quality properties in the Brisbane Bayside area to help property owners get the best return on investment.
BnB Style imposes the following strict conditions on short-stay guests which ensures that the property is at minimal risk of accidental damage and it is less risk, in fact, than with most regular tenants:
• No parties
• No smoking
• No pets
Property is professionally cleaned after each and every stay. As the average stay is less than a week, this means that an investment property is sparkling clean every week of the year.
If you, as an owner, want to manage the property without a paid property manager when renting to BnB Style for the reasons outlined, savings can be made on agency fees which impact the bottom line.
It all adds up to BnB Style being what is really needed in a tenant. We provide a reliable passive income to property owners, a known return on investment and peace of mind in all respects.
The owners of BnB Style own a beautiful home in the Wynnum-Manly area and have very high standards for life and holiday experiences. They expect 5-star experience in any property rented through Airbnb for themselves and will ensure their guests' holiday experience in properties managed by BnB Style through Airbnb will be 5-star and beyond. This means the property must be in 5-star condition at all times.
BnB Style's business depends on provision of the very best experience possible for the people hosted as guests as well as for property owners. To enable this to happen and to make guests feel at home, the property needs to sparkle and that is a huge benefit to an owner.
When a property is rented under a Tenancy Agreement with a special agreement that allows BnB Style to on-rent through Airbnb, it is an assurance that the property – once it meets the selection criteria – is 5-star and remains 5-star at all times. It will be professionally cleaned after each and every Airbnb guest departs and cared for as if it is their own asset.
Contact us on 1300 278 486 or email [email protected] if you want a change and better return on your investment.
TEL 1300 278 486
WEB https://bnbstyle.com.au/
Send Message to listing owner
Listing Title: BnB Style