Top Class Tutoring Brisbane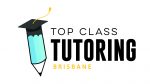 Top Class Tutoring Brisbane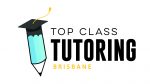 Business Name:
Top Class Tutoring Brisbane
Long Business Description:
Top Class Tutoring Brisbane is the number one choice for personal and professional tutoring throughout the Wynnum, Manly, Lota, Hemmant, Murarrie, Thorneside, Wakerley and surrounding areas.
We specialise in primary school English and Mathematics, and cater for remedial and extension work. Call for an assessment today.
TCTB focuses on teaching the fundamentals and extension of Literacy and Numeracy. We cater for primary school learners, from year one to year six. Helping you to help your child is important to us and we believe we provide the best product and the best value for money for tutoring in the area.
TCTB is operated by experienced professionals, with countless years of teaching experience in the classroom. Staff are in touch with current education trends, the needs of students and understand the partnership between home, school and study. We are enthusiastic and vibrant about education.
Our mission is to provide the best service, best value and best educational product for learning to occur in a comfortable environment.
Business Website Address: https://www.tctb.com.au/
Business Phone Number: 0409 696424
Business Address: 86 Drayton Terrace Wynnum QLD 4178
Top Class Tutoring Brisbane is a member of Wynnum Business.
Send Message to listing owner
Listing Title: Top Class Tutoring Brisbane