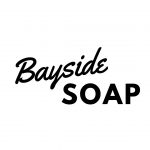 Long Business Description
We sell soap making supplies and kits and run training courses.
We are a soap making supplies business based in Wynnum (Brissie). We stock lots of all-natural soap bases, fragrances, essential oils, moulds and colourants. Our showroom is open to the public and we also sell kits and run training courses!
Business Website Address: https://www.baysidesoap.com.au/
Business Phone Number: 0435 964898
Business Address: 81b Edith St Wynnum Qld 4178
Bayside Soap is a member of Wynnum Business.
Send Message to listing owner