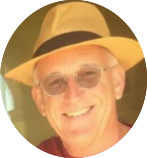 Long Business Description
How well do you sleep every night? If you take longer than you would like to fall asleep, or wake during the night, worrying about work, family, or relationships while trying to sleep, you may be one of up to 30% of Australians who have symptoms of insomnia, the most common of sleep disorders.
Bayside Sleep Health can help you restore good, refreshing sleep health, by changing your current thoughts and routines around sleep.
Geoff Brearley is a registered psychologist whose area of clinical interest is in sleep disorders, and in particular, insomnia. He regularly attends continuing professional development training and conferences in the USA, about behavioral treatments for insomnia (including CBT-I), and other sleep topics. He is a Member of the Australasian Sleep Association, and a Member of the Society of Behavioral Sleep Medicine (USA).
Geoff is passionate about sleep, and has established Bayside Sleep Health to help anyone living in the bayside area and beyond, to restore to good sleep health.
TEL 0409 865 607
WEB https://makesleepyourfriend.com
Bayside Sleep Health is a member of Wynnum Business.
Send Message to listing owner