Headlines
ELECTION SPECIAL: No political meetings allowed in Wynnum Hall at election time
A few weeks ago WynnumCentral suggested a public debate (like the one we held before the last state election) to cover issues relating to Wynnum Central and we invited the candidates to take part. The reason we are not holding one is that the response from the candidates themselves was not exactly enthusiastic. Of the three, one was unwilling to take part in a debate, one was not even in the country.
So we canned that idea. So much for democracy!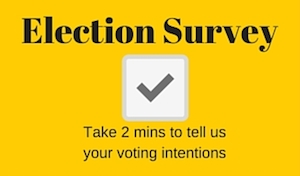 But here's something interesting we found out. When we were looking for a suitable venue for the state election debate we thought the perfect spot would have been Wynnum Hall, owned and operated by Brisbane City Council.
Wynnum of course hasn't had its own council in a very long time, but if there ever was a spot for a public meeting, then Wynnum Hall has to be it.
Imagine our surprise when we contacted Brisbane City Council to book the hall to find out that it cannot be used for "political meetings" during election time.
Excuse me?
It's not as if a political rally was being planned for one party or another (although I'd see no reason why this should not be OK too), what was proposed was a candidates debate so that local residents could come and hear what their prospective councillor/s had to say.
Surely this is what town halls are for! Interestingly the lord mayoral candidates debate is going ahead at another Brisbane City Council 'venue' – City Hall (see this Courier Mail article).
What do you think? Tell us in the comments below or on our Facebook page.
Image credit: https://www.flickr.com/photos/brisbanecitycouncil/6281872785
---
[posts_carousel cats=""]