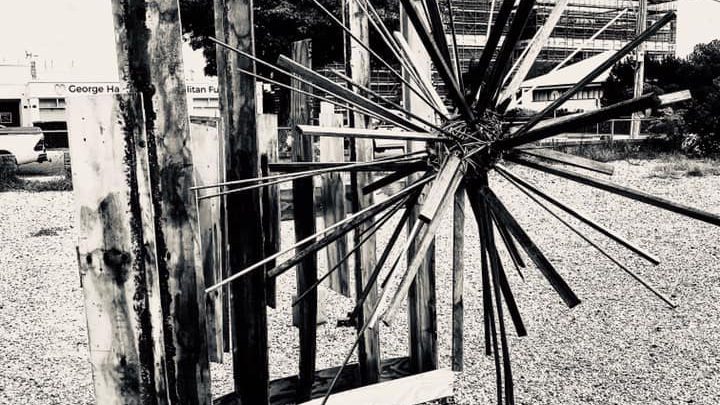 On Friday night there was a fire in Bay Terrace. But not just any old fire – it was a fire sculpture to mark the completion of the first phase of the tree illuminations (see previous article) in Bay Terrace. Designed by Michael Jullyan of Thinktank Architects it was called 'Sunset of COVID' 19.6.20.
Watch a short video of the sculpture on Facebook…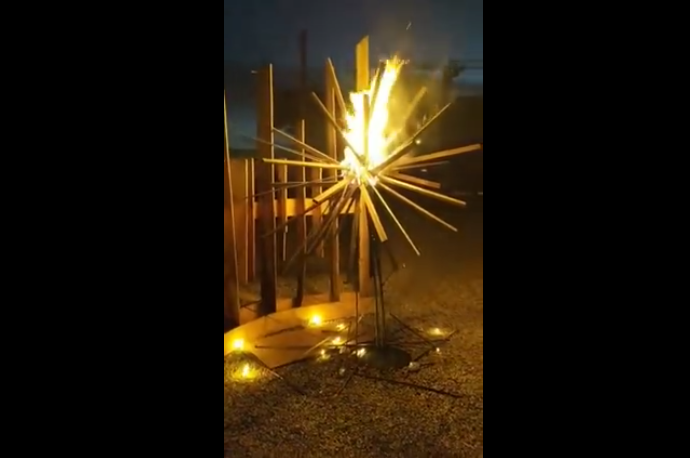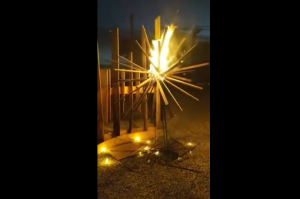 We understand the fire brigade were in attendance!