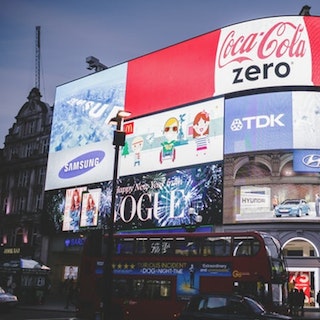 Are you a local business that would like to get the word out about what you do in the local community?
If so, you should consider WynnumCentral as a way to do it. Why? WynnumCentral is one of the 'go-to' online news resources for what is happening in Wynnum, with a focus on the central shopping precinct.
Wynnum itself has a population of around 13,000 people.
WynnumCentral website
Some stats for you…
23,000 users (2019 calendar year)
35,000 sessions (2019 calendar year)
2,975 ENEWS subscribers (current)
3,814 Facebook likes on WynnumCentral page, over 5,000 total including Wynnum Business and Republic of Wynnum pages (current)
~27,000 peak Facebook reach (one post)
The initiative is primarily supported by local business group Wynnum Business. Membership of Wynnum Business gives members access to exposure on the WynnumCentral website, in the regular ENEWS email and on our social media channels, including via business profiles which feature in the news section of the site.
In 2020 the site moved to much faster hosting.
Advertising Options

Business Directory full listing $95 per annum

Business Profile in News Section $225 (per story, also included in ENEWS email)
ENEWS Sponsor Message (an email promotion exclusively promoting your business) $275
Side Banner $325/month (static)
Side Strip (1 of 3 spots) $135/month (static)
Top Banner $525/month (rotating every 6 seconds: max 4 spots)
Full Page Takeover $75/day (or $250/week)
Social Media(Facebook) $35/post or mention (or $125 for 4)
(all figures quoted include GST)
---

Alternatively, you are welcome to become a member of Wynnum Business (details here) if you are a local business, that is you are based in Wynnum or surrounding suburbs. Various levels of membership give you different levels of exposure on WynnumCentral and members have access to special rates for additional advertising and promotion.
---
Banner Advertising
There are six ad positions throughout the WynnumCentral site to choose from.
Full Page Takeover Branding
This option gives your business a full 'wrap' around all pages on the site.
Business Profile in News Section
People love to read stories. A business profile is a story about a local business – who they are and what they do (we have a small team of writers that does this). The current marketing terminology for this sort of approach is 'content marketing' and 'native advertising'. It works for major national companies, and has driven the popularity of the WynnumCentral site, and continues to work for our members and advertisers. All business profiles always state 'xyz is a Member of Wynnum Business' or 'sponsored content' prominently in the profile.
At the same time as getting your name – and what you do – out there in an accessible way, you are also helping to support the initiatives of WynnumCentral to encourage the revitalisation of the area.
All members and supporters are acknowledged everywhere, both online and on any printed material such as flyers and posters for events we organise. To see what we have written about our members, check the 'Meet Your Local Businesses' section on the home page.
ENEWS Sponsor Message
This is an email sent out to our database on your behalf, marked 'a message from one of our sponsors'.
Social Media Profiles
Promotion via our social media channels (Facebook, Twitter, Instagram).
---
Ad Bookings
Ad bookings are handled by NewsBusiness. They can be contacted by…