Headlines
The Republic of Wynnum welcomes its 4th President
…a little later than originally planned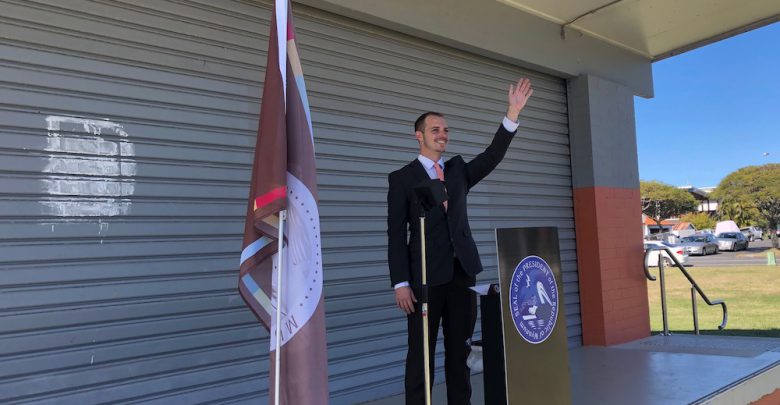 Just over a week ago the Republic of Wynnum hosted an inauguration ceremony for its latest President, President Nicholas Bell – about 8 months into the new President's term of office! The delay of course was due to a couple of intervening factors – President Bell 'went missing' for a few months and then COVID-19 came along and put paid to any plans for mass gatherings.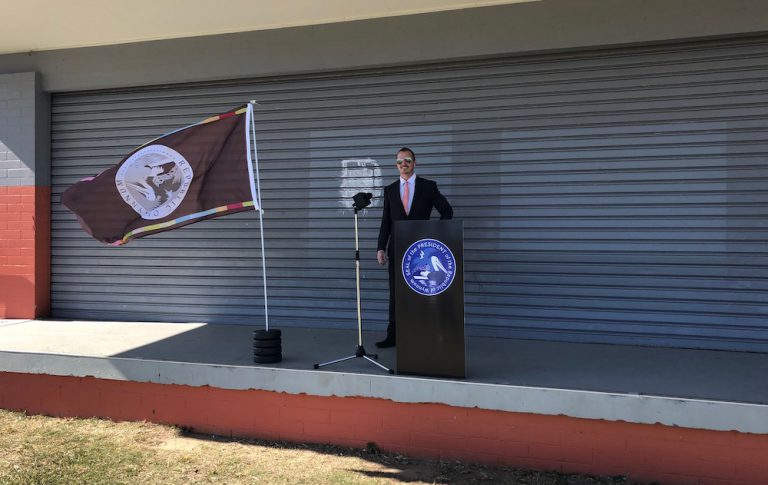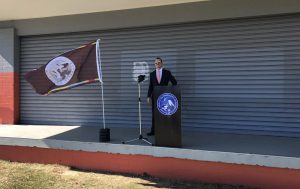 So a slightly smaller gathering was arranged recently so that the new President could receive all the accoutrements needed to carry out his (admittedly not that onerous) presidential duties. He was inaugurated at the newly (and briefly) renamed Presidential Park on the waterfront where he took possession of the Presidential Seal, his diplomatic passport, his Certificate of Office along with his Presidential desk plaque and rostrum (for Presidential addresses).
Taking his Presidential oath in front of a crowd of around (insert number here), President Bell outlined his plans for the republic until the end of his term in November, which included launching a postal service in the republic and looking again at the proposal of the former president to build a border wall during his term.
Here are two photos from the Inauguration Ceremony (we understand photos of the crowd will be provided when they have come back from the republic's 'photoshop department').
Any comments or suggestions you have regarding the Republic and government policies in the Republic can be addressed to President Bell via email here…
PS can you spot the 'mistake' in the photos?