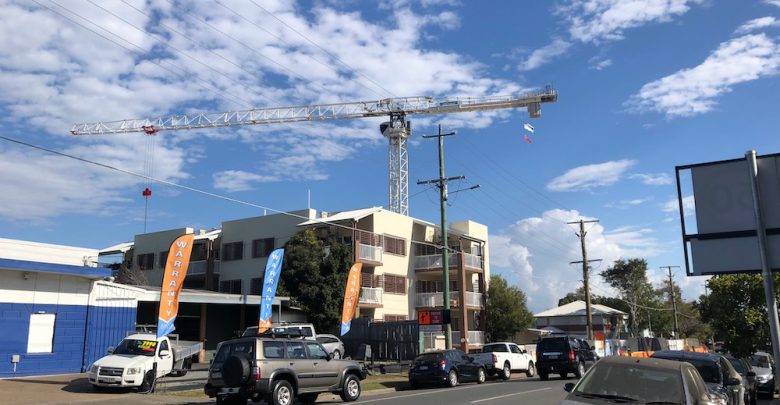 As we mentioned in our previous article, the Wynnum Herald is not appearing in printed form at the moment, but local stories about Wynnum are appearing on the Courier Mail website (under the 'Local' tab and then choose 'Southeast').
One of these updates was about the cinema, and the good news is that work has continued on the site through the current COVID-19 restrictions, with the developers still confident that the cinema will open around Christmas or early next year.
Justin Ham from developers Berrima Develop said…
"We've still been full steam ahead with the construction during this pandemic. We've even been able to move forward quicker with some things and the work that Hutchinson Builders have done. We're up to level five (of six) of the complex at the moment so it's all coming together which is great to see."
The event that was scheduled a few months ago to reveal the operator (see our previous article) will be rescheduled as soon as the Waterloo Bay Hotel can be re-opened.
PS main image is of the cinema site taken several months ago