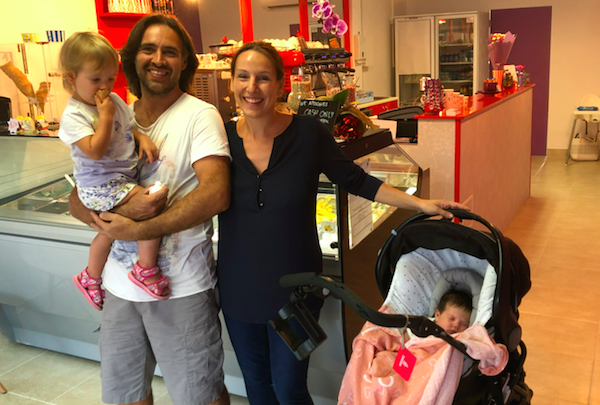 At WynnumCentral we'd been watching the old florist shop in Edith Street with the sign promising a new ice cream parlour – and now it's open (in fact the big opening was on Saturday 24th March).
The new parlour is owned and run by Isabella and Rudi, who have only recently arrived in Wynnum from Italy (they are from Oderzo and Pertegada in the north of Italy). Our assumption was that the parlour was named after the owner, but in fact it is named after their young daughter Matilda.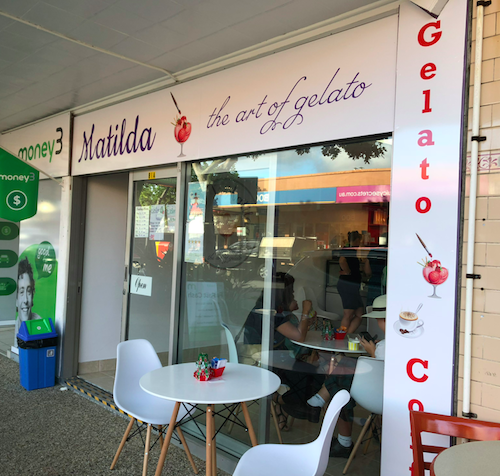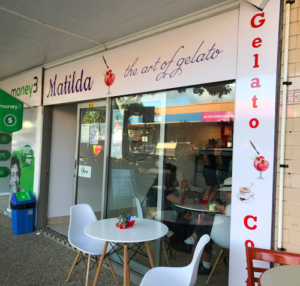 All ice cream and gelato is made fresh on the premises (using fresh fruit for the fruit flavours) and a recent WynnumCentral taste test confirmed that the ice cream is… fantastic! Plus (of course) you can get a cup of Italian coffee there as well, with a croissant and cappuccino a menu option.
Even better, Matilda's has weekend friendly opening hours – 9am-6pm Mon-Thu and Sun, 9am-9pm Fri/Sat. So if you need an ice-cream hit, you know where to go!
PS As they had opened so recently when we visited they could only take cash, although they are expecting a card machine very soon (they may already have it)
Matilda The Art of Gelato, 81 Edith Street Wynnum