Headlines
Fancy yourself as a bit of a fisher?
See if you can win... and help Moreton Bay at the same time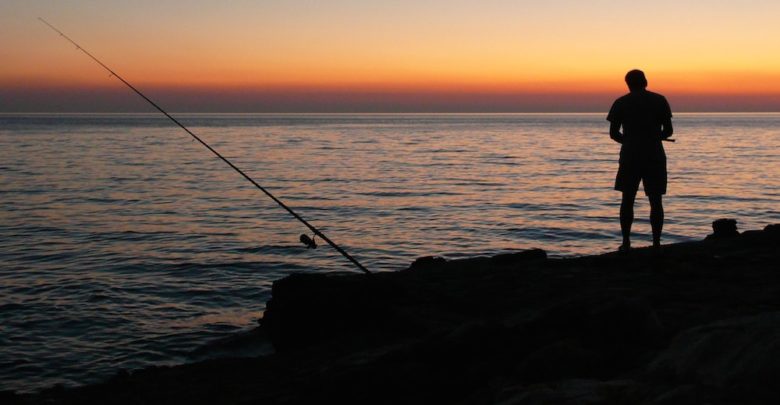 Today is the first day of a 3 day event with some great prizes up for grabs and all in a very good cause. The OzFish Unlimited Wynnum Fishing Classic is dedicated to putting more fish in the bay (more on this below) and there are two boats up for grabs as prizes – a Bluefin 4.2 Rogue and a Bluefin 3m Catfish, both with motors and on registered trailers, and insured.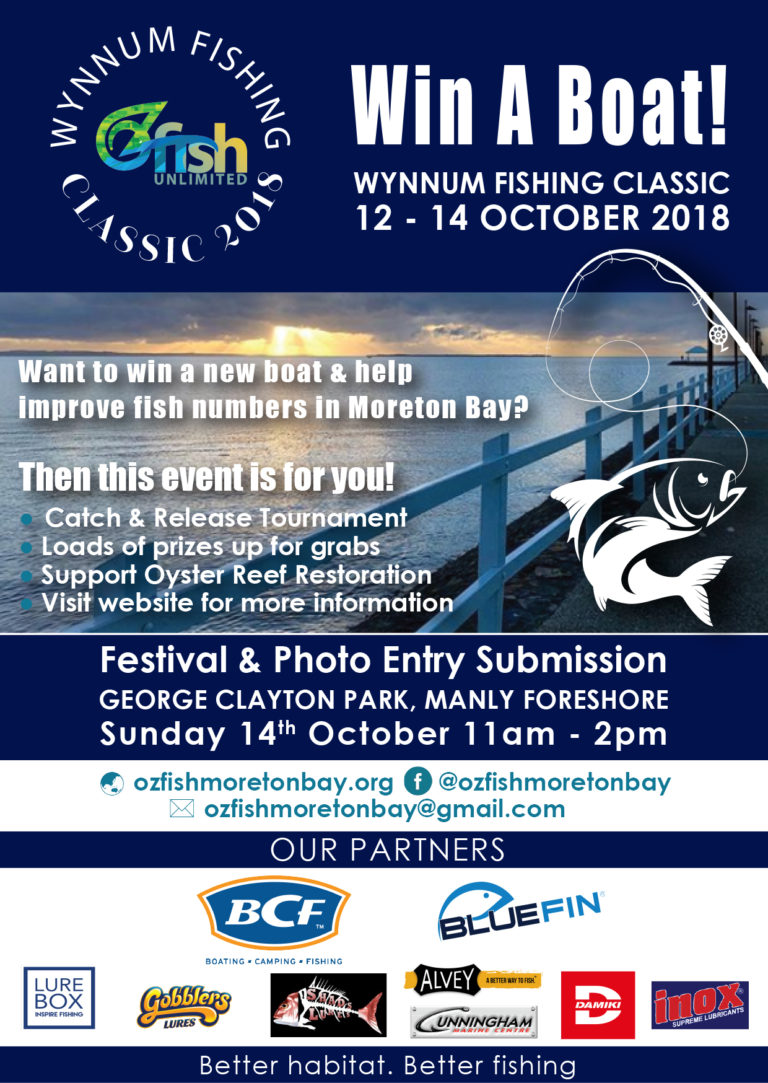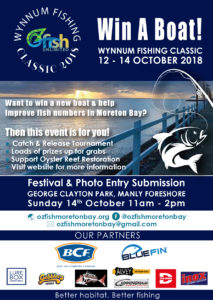 If you'd like to take part, you need to get down to George Clayton Park to register over the weekend at 7am or 9am on Saturday and Sunday. Then it's each man or woman for themselves in the fishing competition with the photo entry weigh in 11am-2pm and prizes awarded at 2.30pm.
Alternatively you can just buy a raffle ticket for the Rogue boat (you can do this online here – https://www.eventbrite.com/e/ozfish-unlimited-wynnum-fishing-classic-2018-tickets-49017682207).
The rules of the comp are here…
https://www.ozfishmoretonbay.org/rules
As an extra bonus former international cricketer Matthew Hayden will be handing out the prizes. Other attractions include
casting competitions
jumping castles
info stalls
cast net demonstrations
food
music – four bands lined up
The event is all in aid of a project to reverse the loss of fish habitat in Moreton Bay – thousands of hectares of seagrass and saltmarsh have gone, but the biggest loss has been that of shellfish reefs, with a 95% reduction.
Here's some info from OzFish …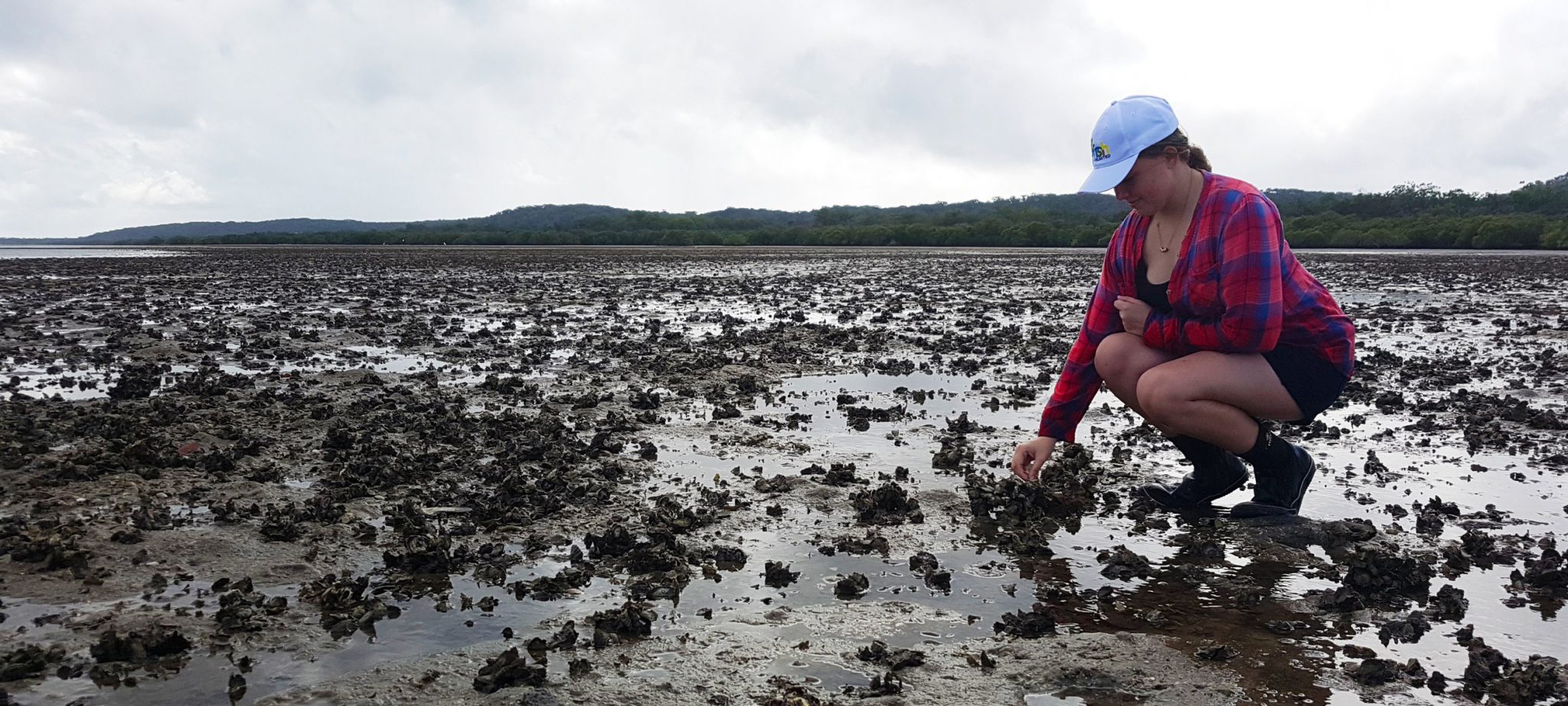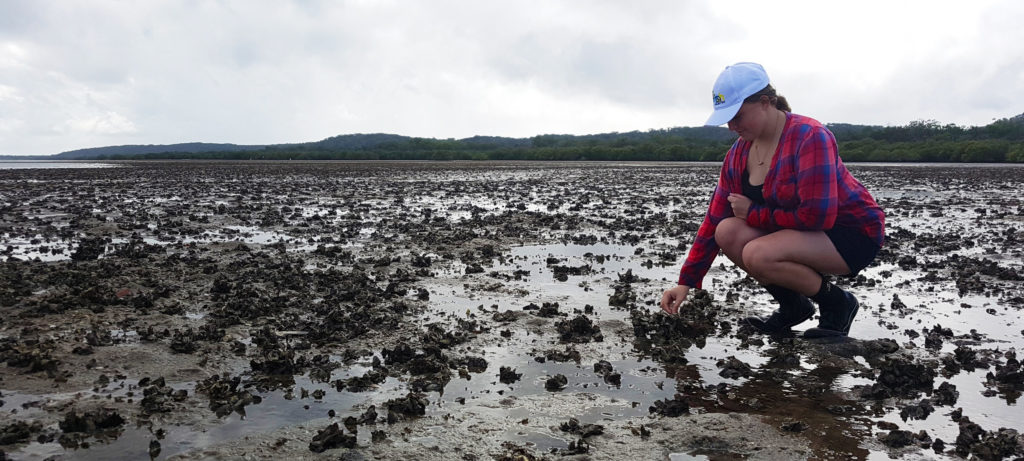 The Importance of Shellfish Reefs
Shellfish reefs are living ecosystems made up by different types of shellfish. In Moreton Bay, the three main reef forming species are Rock Oysters, Pearl Oysters known locally as Quampies, and Hairy Mussel.
Clusters of shellfish serve as ideal homes, breeding locations, and food sources of various invertebrates and fish. Figures from overseas have shown that each hectare of living shellfish reef produces an additional 2.5 tonnes of harvestable fish each year.
Shellfish are also important as they serve as natures water filters. For instance, a typical adult Sydney rock oyster can filter over 100 litres of water every day.
Oysters used to filter the entire volume of water in large bays and inlets which helps in providing excellent water clarity that promotes seagrass growth.
OzFish Unlimited is committed to restoring fish habitat. The organisation utilises recycled oyster shells collected from Oyster farmers, wholesale oyster handlers and restaurants.
Rather than wasting shells that end up in the landfill, they turn them into a valuable resource, recreating lost shellfish reefs in Moreton Bay.
The Wynnum Fishing Classic is one of the ways of raising awareness of Moreton Bay's current shellfish reef state. Funds raised at the event will all go to the reef restoration efforts of the organisation. Learn more about OzFish Unlimited's reef restoration project here – https://www.ozfishmoretonbay.org/