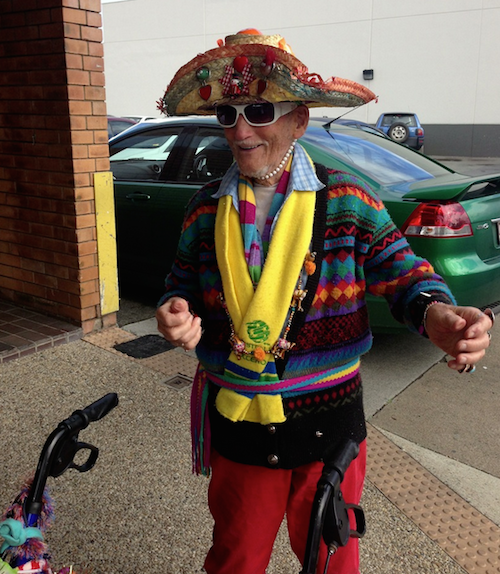 We heard in the last few days that well known Wynnum personality Ike Thomlinson sadly passed away. Familiar to many Wynnum residents as the guy in the Mexican hat with the ghetto blaster, he brought his own fun and joy to Wynnum.
We were lucky enough to interview him last August (read that interview here) where he revealed he had landed on the beaches on D-Day during World War II. We understand that he passed away peacefully in his sleep.
RIP Ike – you brought a lot of joy and fun to Wynnum.