New Wynnum Business member KebabZone in Bay Terrace (who serve the best kebabs by the way) are proud supporters of the Wynnum Bugs Rugby club – officially called the Wynnum Rugby Union Club – based at Elanora Park in Wynnum. Just in case you didn't know (and we didn't), the name Bugs doesn't stand for anything, it in fact refers to the Moreton Bay bugs, residents of Moreton Bay just a few metres away from the Bugs ground.
The club goes a way back – it was one of the founding teams of the Brisbane Premiership back in 1979, now called the QSRU (Queensland Suburban Rugby Union) competition, with junior teams playing in the Brisbane Junior Rugby Union (BJRU). The Bugs won the Barber Cup in the first grade Division One premiership three years ago in 2014, and won the last two Pegg Cups.
Today the club is a hive of activity with 400 rugby players and over a hundred netball players, with netball coming under the Bugs wings two years ago. Although part of the club, the netball teams only train on the grass at Elanora Park but play on courts in the Redlands. The club is keen to install some proper netball courts at Elanora Park so the teams can practice and play 'at home' and negotiations are underway with Brisbane City Council hopefully to see this come to fruition.
On the rugby side of things the club fields 24 junior teams and four senior teams who play as far afield as Ipswich and Caboolture in the QSRU competition. Wynnum Bugs are currently second on the ladder.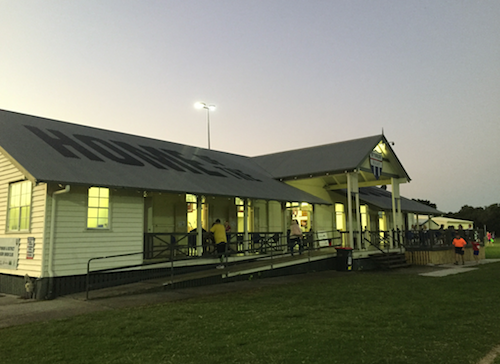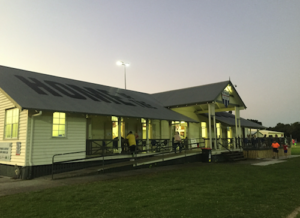 "We've got a great team spirit here at Bugs." said Senior Vice President Matt Wieland. "And now we have so many players we're needing to look at improving the ground both for training and playing. So our next project is to raise funds to install floodlights."
The installation of floodlights is likely to cost around $90,000 so the club is permanently in fundraising mode, to support its ongoing activities and for improvements such as the floodlights.
So if you're not doing anything tomorrow (Saturday 3rd June), the club are holding their 'Bugs Networking Sponsor Day' 1pm-4.30pm at Elanora Park. Come on down to see them play Caboolture in the Barber and Pegg Cups.
Later in the year the club will also hold its Old Boys Day (29th July) and Ladies Day (15th July) and this month its Family Day on 17th June.
If you can't make any of these, you could just go down to KebabZone in Wynnum Central – you're bound to see some Bugs players there!
KebabZone are members of Wynnum Business.
---
[posts_carousel cats=""]