Headlines
Illuminated Sail Past planned for Illuminations Festival
An illuminated Sail Past is a new feature of the 2015 RE/MAX Illuminations festival.
Around  50 local vessels will be decked out in lights and bunting to help celebrate the evening in style. The boats will anchor in front of the Wynnum wading pool from 4.30pm.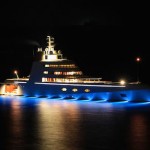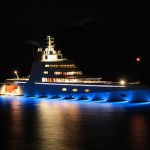 Following the fireworks it will start a procession along the Wynnum foreshore heading out into Moreton Bay to bring the festivities to a close.
The Sail Past is supported by the Volunteer Coast Guard.
All local boats are welcome and anyone wanting to participate can register their interest here…
http://www.illuminationsfestival.com.au/sail-past-2015.html
You can check out more information on the festival website – www.illuminationsfestival.com.au or on their Facebook page.
Image credits: http://en.wikipedia.org/wiki/Yacht_racing; https://www.flickr.com/photos/paologonella/3924134930/
[posts_carousel cats=""]