Go into WynnumCentral member Wynnum Fine Jewellers and behind the counter you'll find what looks like a sort of glass 'kettle' filled with water. No, it's not for brewing a cup of tea, it's designed to test watches for water resistance, after they've had their battery replaced or if any other work has been done on the internals.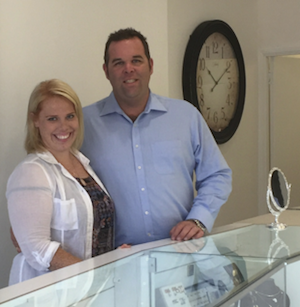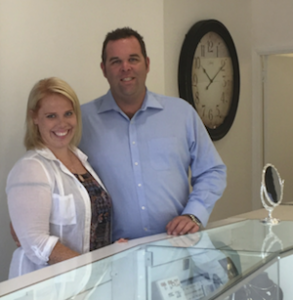 "There's technically no such thing as a waterproof watch." says Alan from Wynnum Fine Jewellers. "Watches are built to withstand a certain amount of water pressure, but ultimately they will all leak, depending on how deep you go – it's all about the pressure the watch can take."
Watches are instead designated as 'water resistant', with an ATM rating. ATM stands for 'atmospheres' and describes the atmospheric pressure a watch casing can withstand.
If there is no marking at all on your watch, then it will have no water resistance at all and it's best to keep it well away from water.
If it is marked 10ATM it can in theory resist water penetration to a depth of 100m, but since actual usage at any depth will place more pressure on the watch than the actual still water pressure, it's recommended not to use a 10ATM watch for anything more than swimming and snorkelling.
Here's a rough guide:
3ATM – do not wear while swimming, but will resist rain and water splashes
5ATM – suitable for surface swimming
10ATM – suitable for swimming and snorkelling
"It's not a good idea to shower wearing a watch, because the temperature change can stress the O-ring seals and potentially compromise the water resistance. Watches are designed for cold water, not hot water." adds Alan. "Plus the soap may degrade the seals, so it's best not to risk it."
When you get your watch battery replaced at Wynnum Fine Jewellers you can opt to get it pressure tested as well, to make sure that it won't stop next time you go swimming!
---
[posts_carousel cats=""]