Krazy Afternoon in Wynnum planned
Get your stickers at the market! We've got some limited edition Krazy Wynnum stickers we'll be giving out at the market, in readiness for our Krazy Wynnum competition from 1pm-2pm at the market on Saturday. For more information on the competition, check our article here. To take part, you'll need to have crazy hair!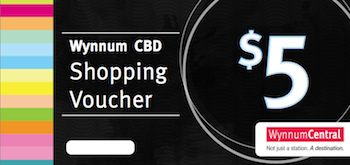 We'll also be running our Spend $5 Get $5 promotion from 12pm-3pm on Saturday – all you need to do is spend at least $5 at a WynnumCentral member and you get a $5 WynnumCentral shopping voucher you can spend immediately. Plus go into the draw for $150 in Wynnum Shopping Vouchers – just give us your name and contact details at a WynnumCentral member (or visit us at the organiser's stall) and you're in the draw.