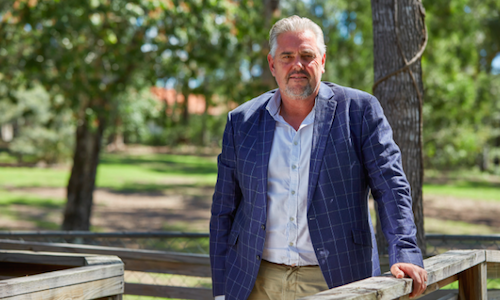 Local architect and stalwart supporter of WynnumCentral Michael Jullyan made the list of '100 Faces of Small Business' published by Business Queensland. Michael has been incredibly active in the local community, being an integral part of the team that introduced the Wynnum Colourband and that set up and ran the Illuminations Festival for three years running.
In between he has managed to sandwich running his own very successful architectural practice, working not only in Wynnum (where several buildings have been designed by him and his team) but around Australia.
He did this, despite the advice of his school teacher who told him he wasn't bright enough to become an architect!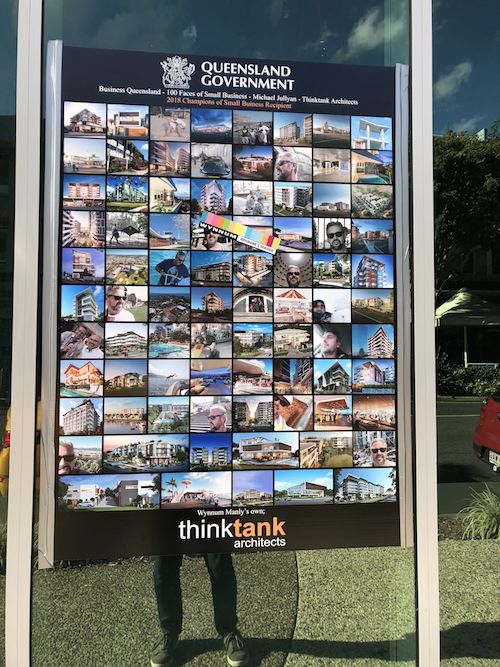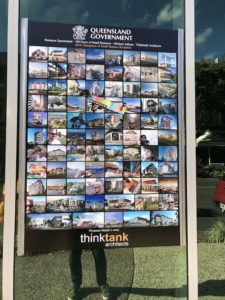 Michael set up his practice – Thinktank Architects – in 1992 from home, and now runs it from his Wynnum Central office in The Palais building (above The Coffee Club). He took quite a different approach to many architects, choosing to set up a construction company before practising as an architect so that he had a good grasp of the practical challenges of building before he started designing them.
In what spare time he has, Michael enjoys sailing, which he's not bad at either – he was Queensland Junior Laser Champion when he was younger!
Thinktank Architects is a Member of Wynnum Business and supporter of WynnumCentral.
See Michael's listing on the Queensland Government  100 Faces of Small Business.