What's the news this week? Well, openings and closings continue apace in Wynnum Central.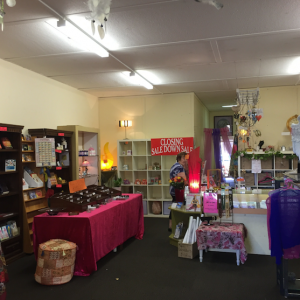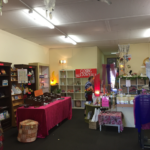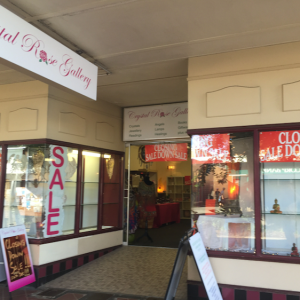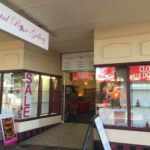 The Crystal Rose Gallery in Edith Street (we profiled the Crystal Rose Gallery back in January here) is closing its doors for good on Christmas Eve 24th December, and in the run up to closing day has many items at heavily discounted prices.
We'll be sad to see Kimberley go, but wish her well for 2017.
Another quiet disappearance is Harcourts Green Living real estate office in Bay Terrace, which has vacated its splendid building and relocated to Gumdale. Plus one of the offices in the old Post Office building (the other occupants being the dental practice) is now vacant. We still think that building would make an excellent bar!
(Florence Street Christmas popup shop; empty Harcourts)
The flavour of the month in Wynnum Central is the popup shop, with three popups open during the Christmas period, two of which we covered recently here. The third is a new boutique that has opened up in Florence Street in the old office of ThinkTank Architects…
Lewis & Philp, run by Wynnum local Stacey Philp, stocks a range of up and coming designer-style ladies clothes, shoes and accessories from brands such as Constance Roe, Elly M, Willow & Cartel and a range of Mooi handcrafted bags made in South Africa. The shop also stocks shoes from Freya & Sabine and ZK (main image).
The shop is open 10am-4pm Mon-Fri and 9am-12pm on Saturdays. More info at http://www.lewisandphilp.com/.
---
[posts_carousel cats=""]