Active Hire, Silver Sponsors of WynnumCentral and suppliers of generators and other equipment to WynnumCentral for events, has recently branched out into equipment service and repair, as well as now selling a range of industrial quality equipment you are not going to find at the major hardware retailers.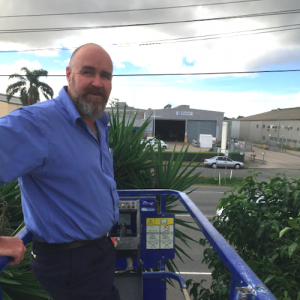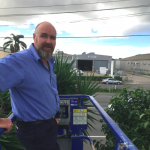 "Active Hire is now an agency for Crommelins, who sell a huge range of heavy duty and industrial grade equipment, much of which we have in our hire range." said Active Hire Hemmant branch's Nigel Roderick. "So not only do we sell new Crommelins equipment, we can now service and repair our customers' own gear, in addition to the hire side."
The move into equipment sales, service and repair coincides with an update to the branding, and the Lytton Road outlet now sports a brand new sign.
Some of the new equipment that can be hired or purchased includes a range of welding equipment (Arc, MIG and TIG), Rotabroach industrial quality drills and the Hose 2 Go constant pressure water supply unit which is ideal as a dust suppression tool and portable water supply.
Active Hire counts quite a few local businesses as regular customers, including many businesses based at the Port of Brisbane, and Iona College, where Active Hire is a 'trusted partner'.
As the name would suggest, Active Hire are active in the local community, supporting local sports teams (as well as WynnumCentral).
So – as their new tagline suggests, whether you're after an esky or excavator – it might be worth giving them a call.
Active Hire Hemmant
1289 Lytton Rd, Hemmant. QLD 4174
07 3890 2866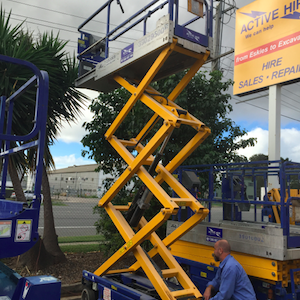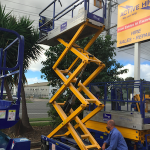 Images: one of Active Hire's 10.5m cherry pickers which we used to take the photo of the new sign. Cherry pickers that go up to 12m are also available for hire.
---
[posts_carousel cats=""]