Headlines
Only in Wynnum – 10 weird and wonderful things to do in (or near) Wynnum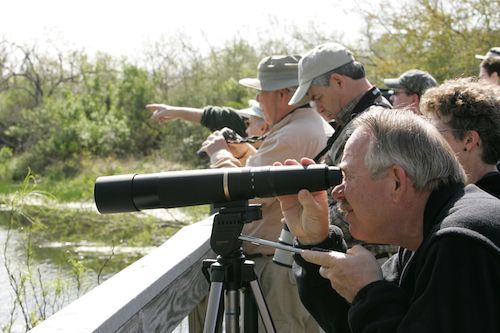 1) A bit of twitching – Wynnum North Reserve Circuit
On the site of the old local tip is a birdwatcher's paradise – overlooking a 'large intertidal wetland surrounded by mangroves'. Hard to believe it is only a few kilometres away fro the centre of Wynnum.
More info… http://www.weekendnotes.com/wynnum-north-reserve-circuit/
2) A bit of table tennis
The Wynnum Table Tennis Association is at 38 Curtis Street just over the border in Manly (OK we'll let it through) and has eight new Stiga competition tables. If you need to hone your table tennis skills for the next time your mates come round, this is the place to do it.
More info… http://www.wynnumtabletennis.org.au/
3) Ride on steam train
Well, a small one. Head over to the Brisbane Bayside Steam Railway Society Inc. on Wynnum Road (just past Wynnum Plaza going out of Wynnum, opposite Network Drive). The club runs the steam trains on the first and third Sunday of every month from 10am to 4pm.
More info… http://www.brisbanebaysidesteamrailway.com.au/
4) Drive a racing car
Again, a small one. The Bayside Radio Control Car Club is right next to the steam railway society and holds regular meets, not just for grown ups but for kids as well – the 21.5 Kids Club. The next meeting is on the same day as the Twilight Markets – Sat 12th September at 1pm. Maybe come down to the markets after winning your race…
More info… http://www.wynnumrc.org.au/
5) BMX
Ride your BMX at the Bayside BMX Club, which was set up in 1994 as the Wynnum BMX Club. The track has four bitumen berms and bitumen start and finish lines, which we assume are all good things. The Bayside BMX Club is located, quite coincidentally, at 1994 Wynnum Road, where the radio controlled car club and steam railway society are.
More info… http://baysidebmx.com/
6) Mangrove Boardwalk
A Brisbane 'icon' the Wynnum Mangrove Boardwalk was rebuilt at a cost of $835,000 and reopened last year. It is now as new and is a great way to spend a lazy morning in nature. It has over 500m of walkways.
More info… http://www.yelp.com/biz/mangrove-boardwalk-wynnum-north-wynnum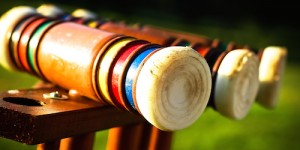 7) Anyone for croquet?
Not a game you necessarily associate with Wynnum (or Australia for that matter), the game of aristocrats is well represented in Wynnum at the Wynnum Croquet Club. Founded in 1925, it is located at the Wynnum Mallet Sports Centre on the corner of Colina Street and Daisy Street, a stone's throw from the Wynnum RSL. See you there old chap!
More info… https://www.croquetqld.org/clubs/brisbane-south/wynnum-croquet-club
8) A stamp collector's paradise
Bet you didn't know that the representative body for Queensland stamp collectors was based in Wynnum! We certainly didn't.
More info… http://www.qpc.asn.au/
9) Sailing
You don't need millions of dollars to get a yacht. Just a few hundred for a radio controlled one. Head down to the Wynnum Manly Radio Model Yacht Club meet at the Wynnum Wading Pool every Monday from 9.30am and on the first Sunday of every month – bring your own yacht or come down and watch.
More info… http://www.qrya.com.au/
10) Drill Dancing
We have to be honest, we don't know much about this, but it looks like fun.
More info… https://www.drilldanceqld.com/clubs
[ALL LINKS CHECKED DEC18]
Did we miss anything?
Image credits: https://upload.wikimedia.org/wikipedia/commons/0/05/People_birdwatching_on_the_beach.jpg; https://www.flickr.com/photos/breatheindigital/4839050276
---