Headlines
President of the Republic of Wynnum addresses the crowd on Independence Day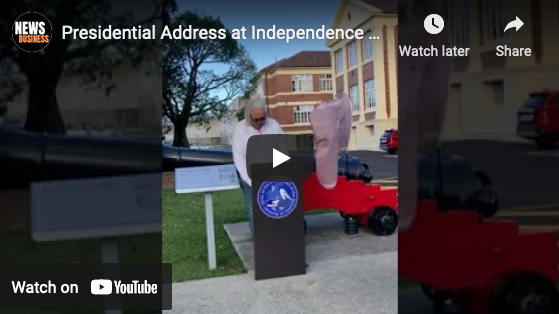 Independence Day in the Republic was last Friday and President Jullyan used the occasion to address residents and citizens at a celebration held in Independence Park.
His speech was wide ranging and he covered a number of topics from government expenditure to climate change policy, changes to the presidential election process and the introduction of postage stamps for the Republic. He also took advantage of the occasion to announce a number of discretionary appointments.
On climate change he announced some very ambitious targets for the Republic, although he added,
You may well ask us how are we going to achieve this. We stand with other world leaders and say to you 'we haven't got a clue', but we certainly know technology that hasn't been invented yet is not the answer. So our slogan is… Taxes Not Technology.
You can watch the address on the official website of the Republic here (both prior to and at the celebration) and read the full transcript.
Note
The word 'crowd' is a relative term see for example "two's company three's a crowd"