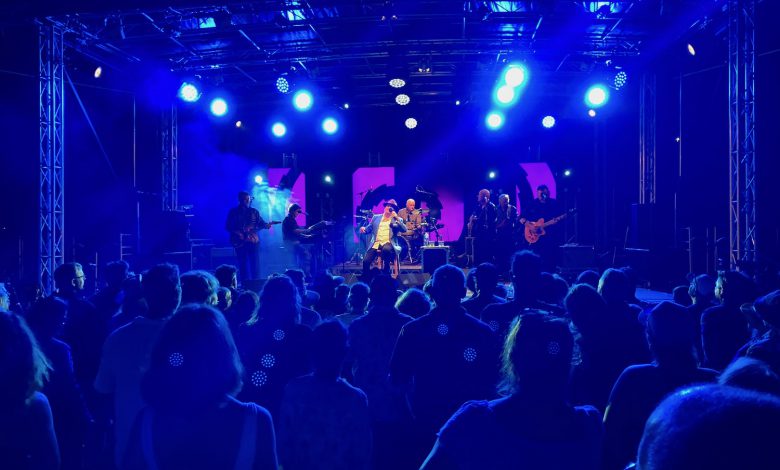 Wynnum's inaugural Rock the Bay live-music concert has roared into place in the Bayside's annual calendar of events.
This one-day, open-air, star-studded concert, organised by Wynnum Fringe founder, Tom Oliver, happened last weekend, Saturday 9th October in the grounds of Iona College, Lindum. And what a great day out it was!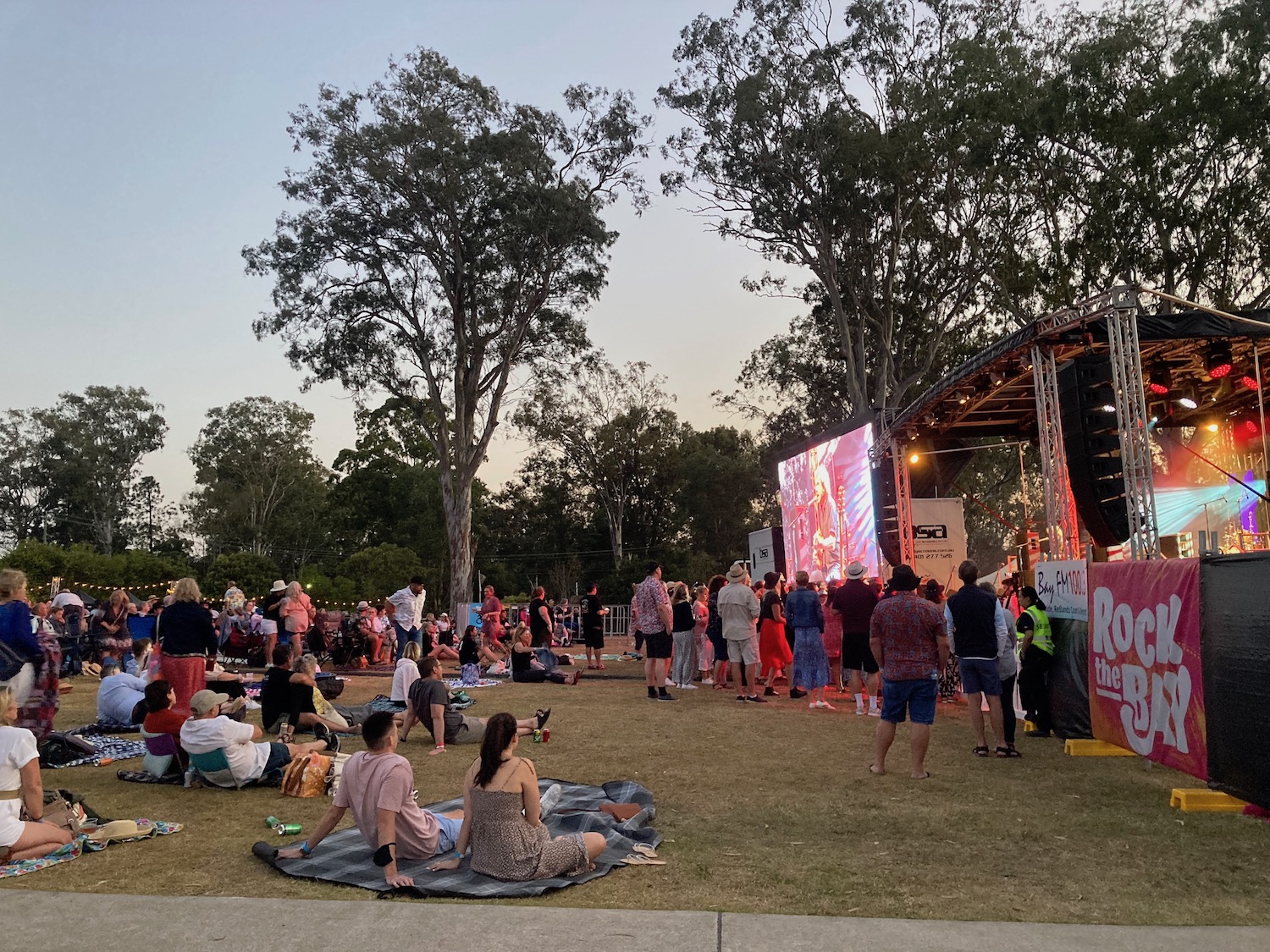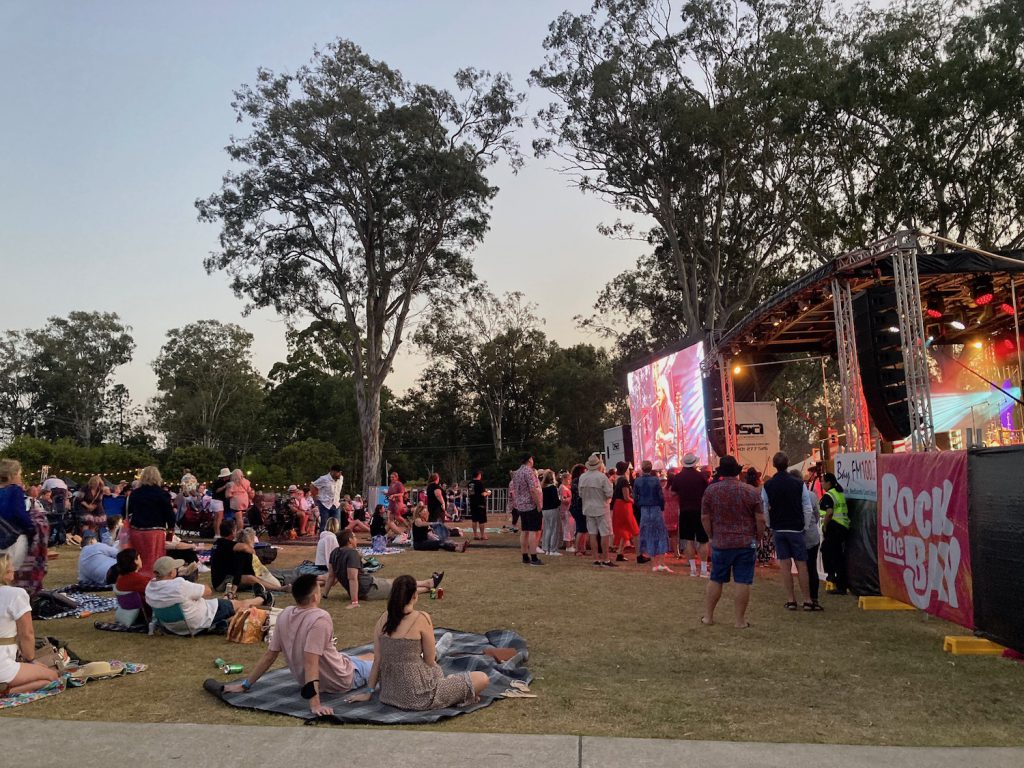 Rock the Bay gave us a superb mix of world class entertainment and local talent. It was a privilege to be up-close and personal with legends Glenn Shorrock, former Little River Band frontman, Cold Chisel's founding member Ian Moss, and talented singer/songwriter Kate Miller-Heidke.
From a stimulating, traditional Welcome from Yulu Burri Ba Dancers, to the rock-reggae beat of local band Lucid Safari the show was off to a great start. Ella Fence's resonant and passionate performance set the pace for the huge rocking energy of Sarah McLeod. While the smooth sounds from Luke Kennedy and Mark Sholtez set the scene for the cheeky acoustics of Women in Docs. No less significant were Tom Oliver's improvised harmonies with Sarah McLeod and virtual performances from Bachelor Girl and Kate Ceberano.
All this, culminating in the mesmerizing voice and performance of Kate Miller-Heidke and outstanding musicianship and joy given out by Ian Moss and Glenn Shorrock – it was an unforgettable event.
Rock the Bay was the lead-up event for this year's Wynnum Fringe Festival which happens this year over six days from 16-21 November, and is not to be missed!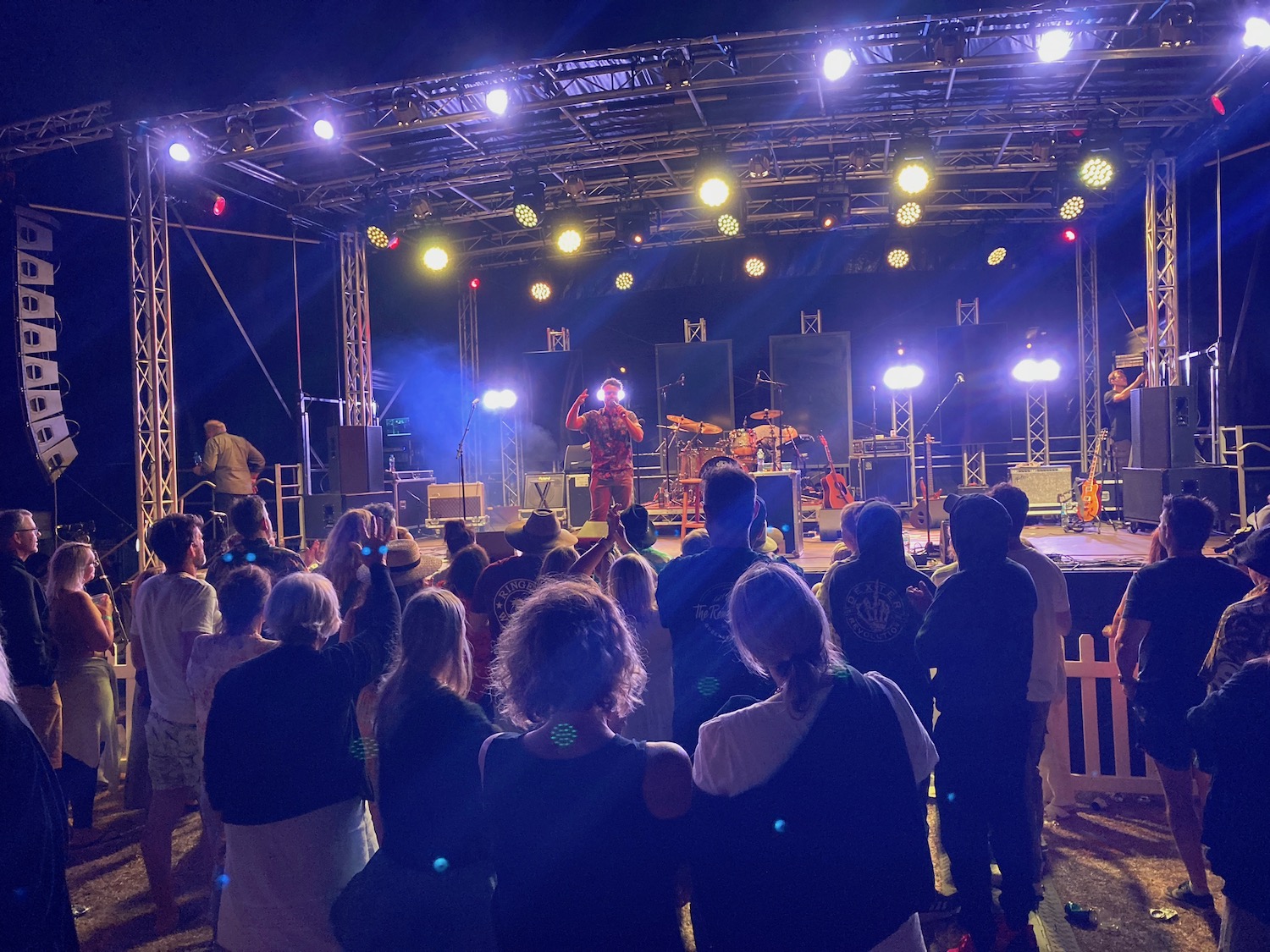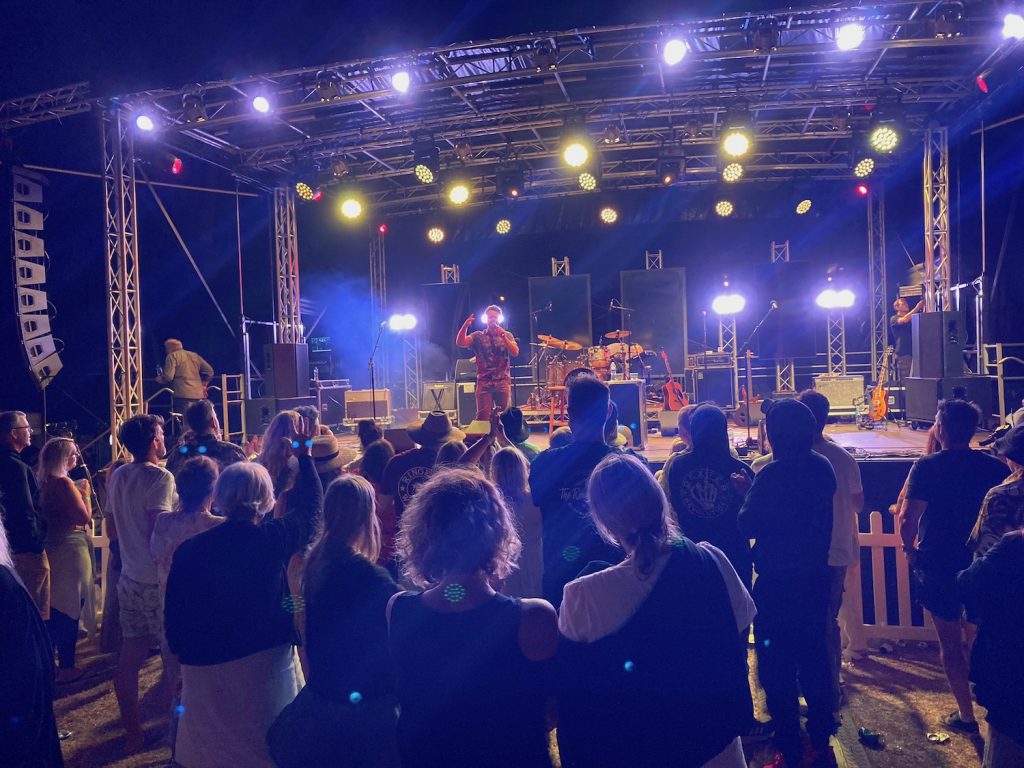 Guest article written by Julie Dale.
Main image: Glenn Shorrock