Headlines
Seafood festival coming to Wynnum Central
Mark Saturday 22nd October in your diaries – this is the date of the inaugural Wynnum Seafood Festival  which will be held in Edith Street on that day from 11am-6pm.
The festival aims to "celebrate the abundance of fresh local seafood available to the Moreton Bay region and the area's treasured heritage as a popular fishing and boating spot."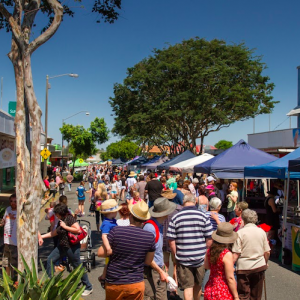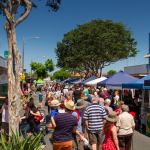 "We are blessed with an abundance of fresh seafood and local produce in Queensland and some of the best seafood in the world is caught in the pristine waters of the Moreton Bay region," long-term local and fisherman Ian MacKenzie said. "We have our famous Moreton Bay bugs, mud crabs and bay, king and tiger prawns and spring is also a great time for Queensland oysters, scallops and wild caught fish such as reef fish and snapper."
Local Councillor for Wynnum Manly Ward Peter Cumming has welcomed the event as a great addition to the area's local event calendar…
"Residents and visitors to the Wynnum Seafood Festival will have the opportunity to experience the bayside area's unique charms firsthand while sampling the best of the region's fresh seafood and local catch. It will be the perfect day out for families, friends, locals and visitors wanting to enjoy the best of Brisbane in the spring," he said.
The festival will include an exciting program of free events from live music and entertainment to colourful market stalls and children's rides and activities.
The Wynnum Seafood Festival is presented by naming rights sponsor Niclin Group and the organisers are expecting around 3,000 to 5,000 people will come along, with plans to run the festival annually every spring as Wynnum's signature seafood event.
For more information on the festival visit the festival website…
---
[posts_carousel cats=""]