Headlines
Should Wynnum break away from Brisbane?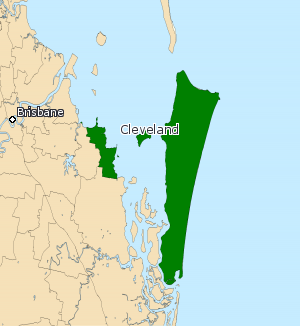 In an article recently on the Courier Mail website (Councillor for Capalaba Paul Gleeson wants Redland City Council to consider making a push to absorb Wynnum and Manly), Paul Gleeson, a councillor in Capalaba has suggested that Wynnum and Manly become part of the Redlands, saying ""It would be great to have the Wynnum, Lota and Manly foreshore as part of the Redlands as far as tourism goes", adding that it would help the council improve funding for major projects.
Current councillor Peter Cumming, who is of course a councillor with Brisbane City Council is – unsurprisingly – not supportive of the idea, saying
"Wynnum and Manly has been part of Brisbane since 1925, it used to have its own council prior to that. That's nearly 90 years. Tingalpa Creek seems like a natural boundary (between Brisbane and Redland City Councils). It makes sense to me. And ratepayers would be facing a rate increase if we moved down there. I don't think they would enjoy that too much."
Wynnum and Manly are right on the outskirts of the Brisbane City Council, the largest local government area in Australia and – as Cr Cumming points out – were once an independent council area. The big question is whether the local area misses out on local funding because it is so far away from the CBD. What do you think – should Wynnum break away?
Read the 27 comments on the original post
Image credit: http://commons.wikimedia.org/wiki/File:QLD_-_Cleveland_2008.png