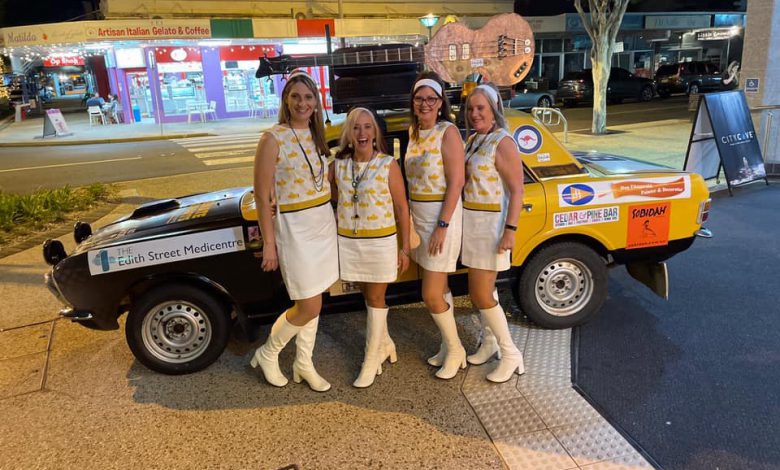 Councillor Peter Cumming has brought our attention to a few good causes you might want to support…
Fundraising Fashion Show on Tuesday 11th May at Cedar & Pine in aid of Variety
Local group of ladies The Beatles Chicks (pictured) will be taking part in the annual Variety Bash rally this year to raise money to help sick and disadvantaged children (which is what Variety does). Apart from the fashion on show on the day, there will be raffles and opportunities to make donations. The Beatles Chicks will be driving Car #60 (any reference to the Sixties we wonder?). If you'd like to know more call Debbie on 0427 753731.
Homeless Connect
Councillor Cumming is leading a drive for donations of non-perishable food and toiletries for people who find themselves without a roof over their head. Donations are being accepted until Friday 14th May at the Council Ward office at 212 Bay Terrace. There will be a Homeless Connect Event at the EKKA on Thursday 20th May. Anyone wishing to volunteer can do so via this link… https://forms.brisbane.qld.gov.au/homeless-connect-event-volunteer-application-form
Councillor Peter Cumming is a Member of Wynnum Business and a supporter of WynnumCentral