Business Profiles
Headlines
Want to know where to go and what to do? Check the Visit Wynnum Manly guide, now online and on Facebook
Do you have a copy of the Visit Wynnum Manly guide? Published every year, giving details for locals and visitors alike, the guide tells you what's on and where to go in our little corner of the world.
If you live locally, you may have had one in your letterbox, plus you can find them in the Visitor Centre in Manly (on the William Gunn Jetty) and at Visitor Centres in the Brisbane CBD and elsewhere in the area.
The 2018 guide is currently being put together, and in the meantime you can visit the website, which is regularly updated, at http://www.visitwynnummanly.com.au/ and the Facebook page here…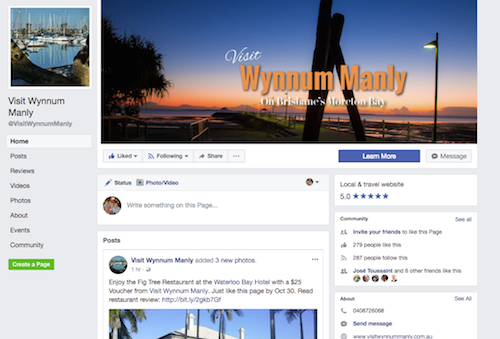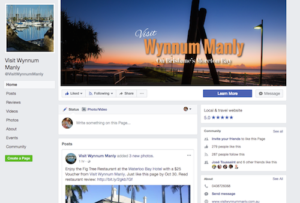 (click on image above to visit the Facebook page)
$25 voucher draw
In fact the guide has a promotion on at the moment – all you have to do is like the Facebook page by Monday 30th October to go into a draw for a $25 voucher to use at the Fig Tree restaurant at the Waterloo Bay Hotel in Berrima Street.
Both the Waterloo Bay Hotel and Visit Wynnum Manly are members of Wynnum Business and supporters of WynnumCentral.
---
[posts_carousel cats=""]