Headlines
Wynnum banner rollout – second phase starting soon
The Wynnum & Districts Chamber of Commerce Redevelopment Taskforce will be rolling out a second phase of the 'Wynnum – Brisbane's Seaside' banners around the area in July. This rollout will replace the existing banners and will see the new banners go up in many more locations around the area.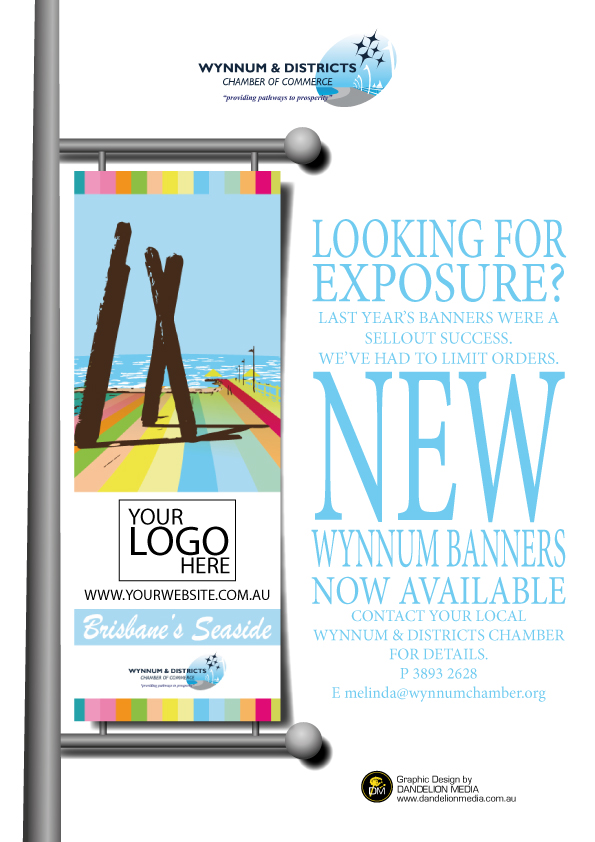 There is an opportunity for local businesses to sponsor the banners, which will go up for eleven months, and banners will be allocated on a first come first served basis. If your business would like to sponsor a banner or a series of banners, either get in contact with the Chamber, or download the sponsorship order form below…
Download Sponsorship Order Form
There will be five different themed designs created by local design house Dandelion Media, one of which will be a banner promoting the WynnumCentral Art/Craft/Vintage/Retro markets.
What do you think of the new designs?