Wynnum interior décor outlet moves to bigger premises
Starting out a few years ago in a little spot in Florence Street, Cultivate Design Co took the plunge last month and moved to bigger premises in Bay Terrace, into one half of what used to be Italian restuarant Casa di Louie. The place looks great and congratulations to shop owner Holly (pictured below) on a great look both in the shop and on social media (check out their Instagram page).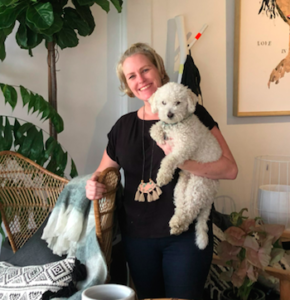 As various little units become vacant near the junction of Florence Street and Bay Terrace, some of the businesses that started out further down Florence are now moving up into this little enclave of style – Wynnum's answer to Carnaby Street, anyone?