Headlines
2017 Wynnum Seafood Festival confirmed for October
This year the Wynnum Seafood Festival will be held on Saturday 7th October, with a change of venue from Wynnum Central down to George Clayton Park on the waterfront.
The organisers expect more than the 15,000 people that came along to the first festival and are promising more fresh fish and seafood with a full schedule of events.
"The inaugural Wynnum Seafood Festival attracted huge crowds with approximately 15,000 people supporting the festival throughout the day," said naming rights sponsor Caroline Cave from Niclin Group.
"We were delighted by the strong support shown by the local community so we've relocated this year's festival to a new larger event site to accommodate the growing attendee numbers and the additional events and entertainment we have planned."
The event is now South East Queensland's largest seafood festival and is expected to grow in popularity year on year.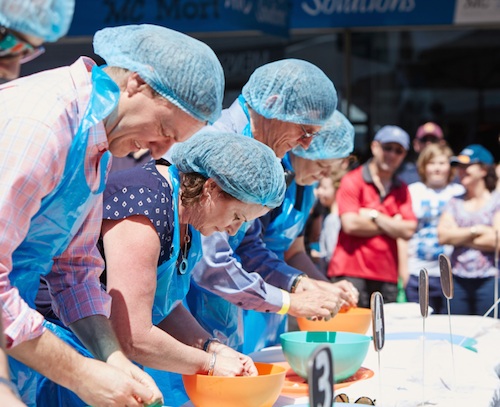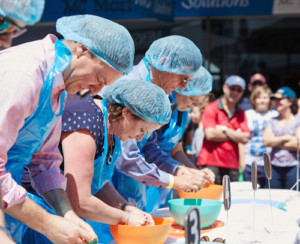 State Member for Lytton (and member of Wynnum Business) Joan Pease MP said the festival was a great addition to the region's event calendar and that it honoured the bayside area's heritage as a popular fishing and boating spot.
"The Wynnum Seafood Festival epitomises the iconic Queensland way of life boasting warm spring weather, open green spaces, fresh seafood and local produce all set against the natural beauty of Moreton Bay," Ms Pease said. "The Wynnum Seafood Festival not only encourages residents and visitors to enjoy Brisbane's vibrant bayside lifestyle and appreciate its rich heritage, but also supports local industry and showcases the abundance of fresh local seafood available to the Moreton Bay region and throughout Queensland.
"I understand that last year's festival invested approximately $675,000 into the local economy and was strongly supported by the local community by way of visitor attendance as well as through sponsorship and local business involvement in the event program."
The free one-day event will run from 9am to 5pm and will be centred around the fresh and cooked fish and seafood on offer with new food highlights to include a fresh seafood market, gourmet food tasting area, cooking stage and wine and oyster bar.
The festival program will also feature a variety of events and entertainment including some of the crowd favourites from last year like the prawn peeling competition and mud crab race, as well as live music, cooking demonstrations, panel discussions, workshops, children's rides and activities and market stalls.
---
[posts_carousel cats=""]