Part of the Edith Street landscape since 1997, Judi and husband Moreno Cogliati are pleased with the continuing success of River City Sewing since taking over in 2011.
River City Sewing has increased the number of their sewing classes to attract all from 8 to 85 years. Whilst classes mainly attract females, there is a growing popularity with men and children signing up to learn how to sew.
Judi explains that amongst the men, yachties and anglers are taking up needle and thread, "to help with running repairs for everything from winch covers to maintaining fishing gear."
Thus it is fitting that the shop caters for their nautical neighbours down at Manly Harbour Marina, stocking a special range to include UV treated eyelets, caravan snaps and heavy duty eyelets.
The packed weekly program caters for all skills and interests from Learn to Sew; Embroidery 101; Pre-Cut Plaooza and the intriguingly named River City UFO…where you can 'finish off' projects, rather than meet aliens (we're guessing 'UF' stands for 'unfinished' here!).
"The Learn to Sew classes' are a big help with the family budget," Judi explains, "for parents to do running repairs on school and other clothes and make them last. We show them how to use hemming tape and other simple repairs."
For others at the workshops it's a good way of adding some personal flair to a pre-loved item bought from one of the neighbouring charity clothing stores.
Kids classes are popular with both boys and girls from 8 years. They are held regularly each school holidays with the children creating everything from shorts, bags and 'dragon pads' (placemats to you and me).
"It's a good way to encourage their creativity and interest in sewing from an early age, and is a good life skill" says Judi.
Since taking over, they have tripled the haberdashery range to meet demand and customer need, and have the most up-to-date machines with the latest Pfaff model being launched at the Centre.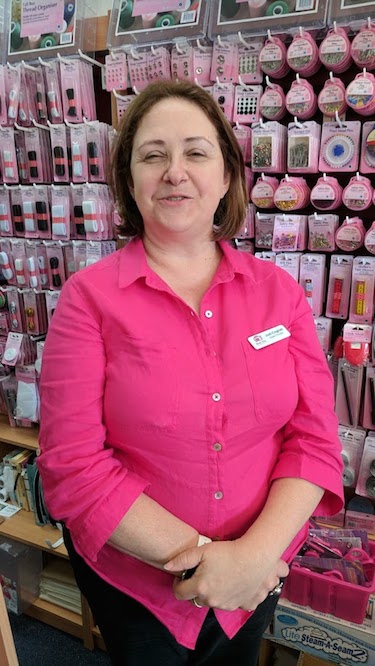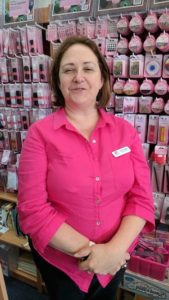 Judi is also excited the new branding and signage will add to their presence along with a new calendar and online booking system that has been developed for their many classes. These attract some 500 participants each year from Australia and overseas, providing a big boom to the Wynnum Central and local tourism economy.
Judi is a regular attendee at expos and conferences, visiting the US every year for training and to attend the Houston Quilt Festival – the world's Mecca for quilt lovers. River City Sewing is one of only two authorised centres in Australia for teaching the use of the specialist Gammill quilting machines– a massive 4.2m in size that fills the back workroom.
A 'happy feeling' is the aim of Judi and her team as they focus on the shop as a 'destination' that works in tandem with Wynnum and the Bayside region. She loves the community and country town feel of Wynnum and the ability to get to know the regular local customers.
She is positive about the future of Wynnum – despite constant changes in the retail spaces – and cites her optimisism to the positive vibe and its nice 'out-of-town' feeling. River City Sewing will continue to add to the vibe, attracting customers to its store and hundreds each year to its workshops, and at the same time to experience the Bay area.
River City Sewing is a member of Wynnum Business and supporter of WynnumCentral
---
[posts_carousel cats=""]