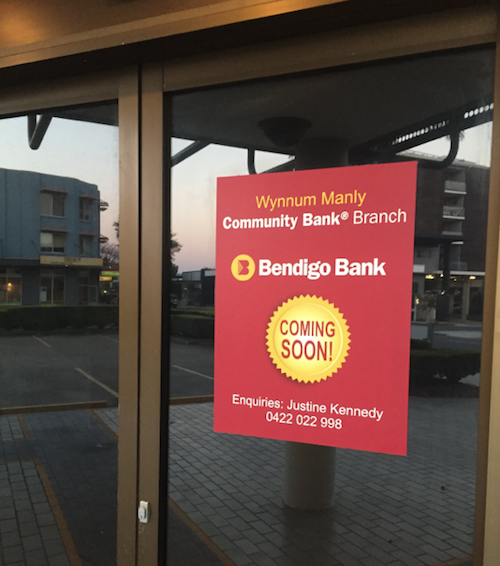 If you drive along Bay Terrace heading toward Berrima Street, you might spot these signs on the (largely empty) office building on the left. This is where Bendigo Bank will be opening the Wynnum Manly Community Bank on Monday 4th December.
"The arrival of a Community Bank is something quite special and unique for the area" explains Wynnum Manly Community Bank Chair, Garry White. "Our new branch will not only offer the Wynnum Manly community a locally operated banking alternative, it will also help fund the community's growth by investing profits back into local services. It's not often that a community can take ownership of its own financial future like this, and it's something we should be really celebrating."
There are currently more than 315 Community Bank branches across Australia that together have returned more than $183M to support local communities and initiatives.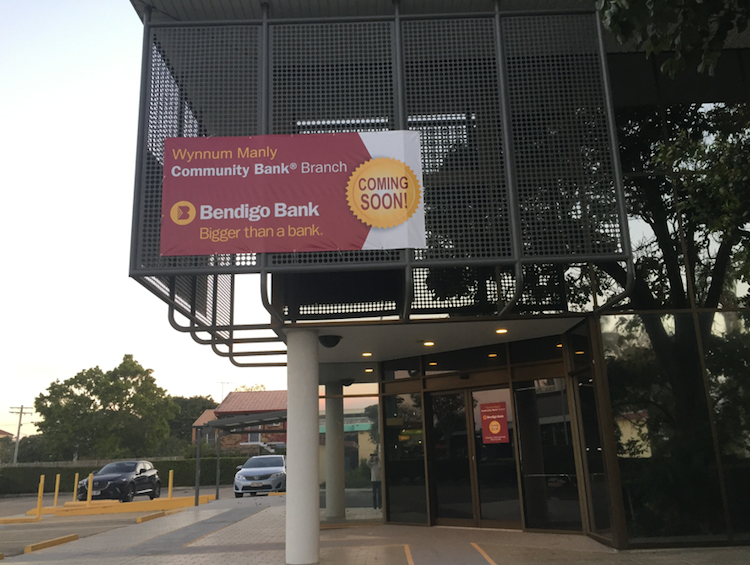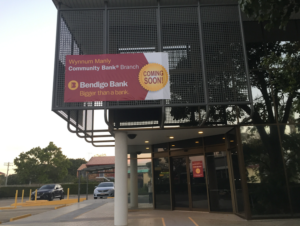 "I know Wynnum Manly Community Bank branch will follow in the footsteps of these successful branches and work in partnership with our community to build a stronger and more sustainable community network into the future," he said.
This is the second time that a Bendigo Community Bank has been proposed for the Wynnum area – the last time the project was a victim of the GFC which hit shortly after the project was announced.
Unlike the first project, which needed to raise funds from the local community to open, this time around the Wynnum-Manly branch is being fully funded and operated by the team behind the Victoria Point Community Bank.