This Saturday rocker Angry Anderson will be playing at the Wynnum RSL. As a follow on from the immensely successful Killer Queen tribute band, this time it's the real thing with Angry due to rock out playing hits from Rose Tattoo, ZZ Top, AC/DC and the Rolling Stones with backing band The Driving Conditions.
Known as much for his sometimes controversial views as his musical talents, 69 year old Mr Anderson will be belting out songs that wil be familiar to generations of fans, including a bunch of new, younger ones.
Later in the year he will be touring with Guns N' Roses.
To book tickets ($25 for RSL members, $35 for non-members) call 07 3396 7333.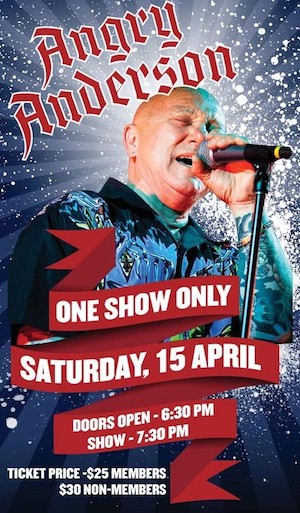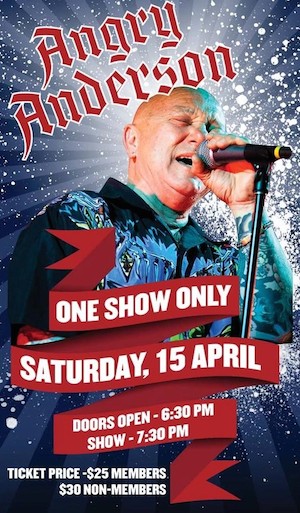 Wynnum RSL is a Member of Wynnum Business.
---
[posts_carousel cats=""]