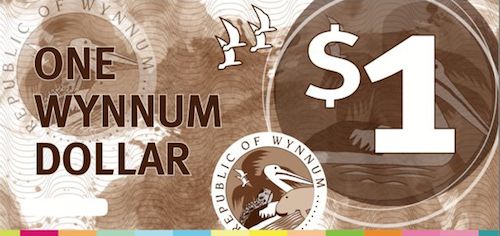 After a couple of little hints and tips over the past month (a 'story' on Saturday 1st April and some clues on social media) the Republic of Wynnum has confirmed that the story on 1st April was not an April Fool and that it intends to launch its own currency – the Wynnum Dollar – soon. The story was also covered in the Wynnum Herald this week.
Initially the Wynnum Dollar will be given away in a regular monthly draw (to subscribers to WynnumCentral ENEWS and to citizens of the republic), just like the WynnumCentral shopping voucher giveaways a few years ago, although in due course the Republic will allow people to exchange Australian dollars for Wynnum dollars (in limited amounts). As the notes will be issued in $1, $5 and $10 denominations, anyone spending Wynnum Dollars will receive any change in Wynnum Dollars to the nearest dollar. The Wynnum Dollar is pegged at 1:1 against the Australian Dollar.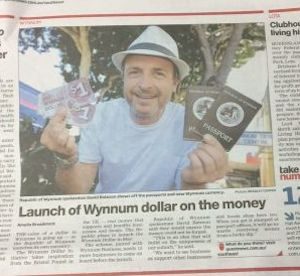 Republic of Wynnum passport holders will also benefit from their citizenship – when the Wynnum Dollar is launched, citizens bringing their passports into any Passport Office (current passport offices listed here) will receive a visa stamp and will have a lucky dip – envelopes containing anything between $1 and $100 will be in the lucky dip bins at all Passport Offices. Although notes in denominations above $10 will be printed, they will not go into circulation and will be available in commemorative sets only.
"The launch of the currency will encourage locals and visitors to do their shopping in Wynnum and let them have a bit of fun while doing so." said a spokesperson for the Republic of Wynnum.
We will let you know as soon as we know of a prospective launch date for the currency.