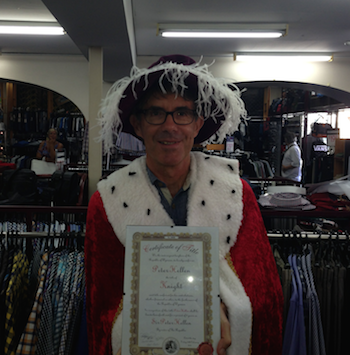 Where can you rent or buy formal wear in Wynnum? Or buy surf accessories like the Rip Curl Search GPS? Look no further than DBS Menswear in Edith Street.
With the fashion industry continually evolving and changing, Peter and Colleen Hellen of DBS Menswear in Edith Street are the local go-to specialists for all the latest trends, plus they'll be adding music to the mix soon, featuring musicians playing live in store on Saturday afternoons.
They are also newly minted members of the Wynnum aristocracy, having become Sir Peter and Countess Colleen respectively (see Peter's knighthood ceremony here).
DBS is a family owned business with a philosophy of "knowing your customer" and their focus on customer service comes as a result of a combination of experience, product knowledge and personalised help.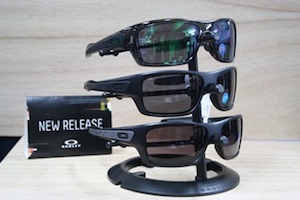 As well as men's clothing, DBS stocks a huge range of accessories from ties, belts, wallets and sunglasses to hats, caps and shoes and more.
The shop has a wide variety of new season shirts and jackets in store where colours and patterns run from bold to muted and classic to contemporary featuring detailing on trims, cuffs and contrast stitching.
"The current trend for men includes lots of colour and detailing in shirts along with prints emerging as a strong trend after being dormant for such a long time" says Peter.
New cotton blazers from Daniel Hechter are also great for the smart casual look teamed with Chino pants. For those fearing the upcoming winter season you can take comfort in the great new lightweight cotton knits which are lighter and cooler than wool.
Need a suit for the upcoming formal or semi-formal? DBS Menswear can help you out with options of either hiring or buying for the occasion. A range for youth including surfwear brands such as Vans, Billabong and Hurley is also available.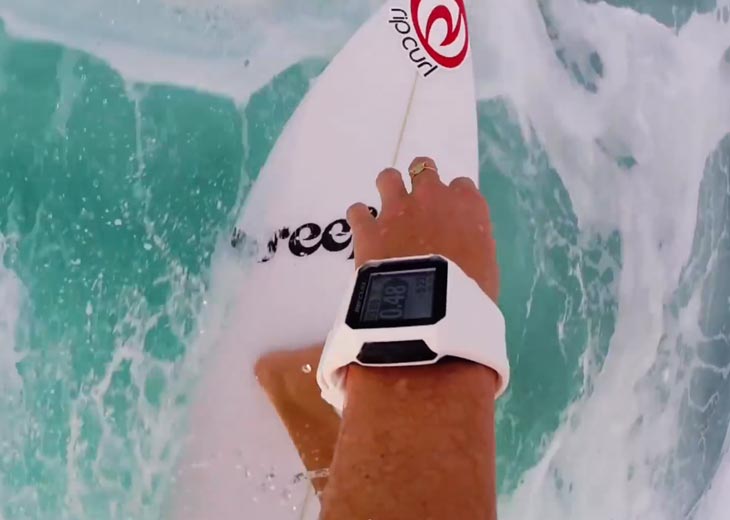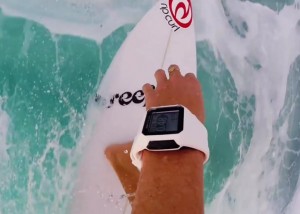 As an avid surfer Peter loves his proximity to Moreton Bay and of course this allows him to test out some of the products they stock. Of late Peter has tested and given the thumbs up to Rip Curl's new Search GPS Watch which allows you to track your surf, swell size, conditions, wave count as well as speed and distance.
Away from DBS Menswear Peter and Colleen made a recent trip to Western Australia to visit their daughter in Perth.
They managed to see lots of great places including the Mandurah Crab Festival where they enjoyed local blue swimmer crabs, and Lancelin in the north where there are a few good surf breaks.
Back home in the Wynnum bayside where there are several new businesses opening, Peter finds as a fellow business owner that it gives them energy and makes them more excited for the ever increasing prospects of the Wynnum Manly area.
"We're very supportive of any new enterprise in town," says Peter who has certainly seen the area change over the 30 years that DBS Menswear has operated.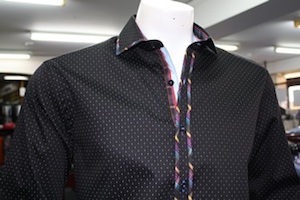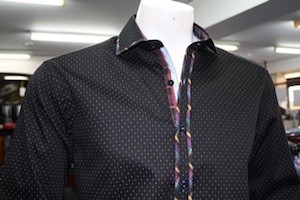 Make sure when you visit DBS Menswear in the next few weeks – keep an eye out for local musician and business owner Ken Kunin who will be playing some live music in store on Saturday afternoons.
http://www.dbsmenswear.com.au/
DBS Menswear is a member of WynnumCentral.
Image credits: DBS Menswear; http://www.product-reviews.net/category/electronics/gps-navigation/