Headlines
Banks in Wynnum – two down, how many more to go?
ANZ already closed, Suncorp closing soon
If banks are like buses, there will be another bank announcing it is closing its doors in Wynnum soon. Wynnum will soon lose its title as the suburb with almost every bank, as both ANZ and Suncorp have announced their closure just in the last few weeks. ANZ closes today and Suncorp is holding out until Friday 13th July. There are rumours that another bank will join them soon.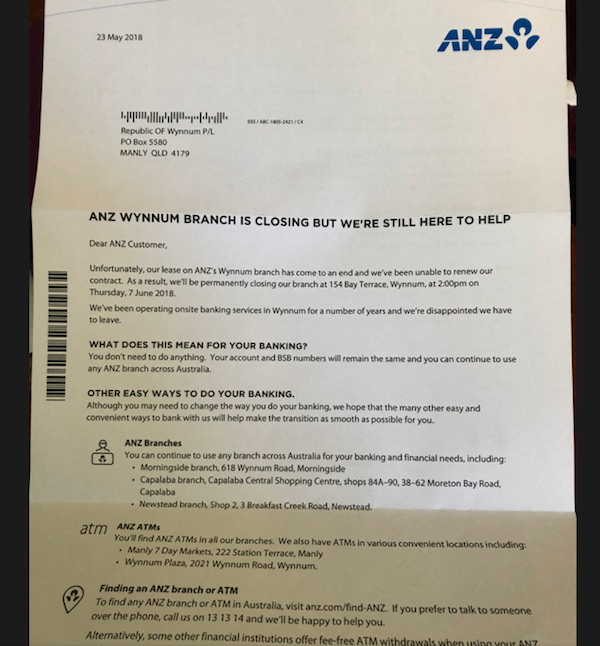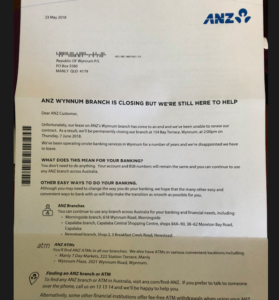 There are undoubtedly a number of factors that are contributing to these decisions to close, however, with more transactions going online and many more people using cards and tap-to-pay, there is less and less reason to go into a high street bank today than there was in the past.
At WynnumCentral we go into the bank every 3-4 months to pay in the odd cheque and that's about it. Retailers who need to deposit cash may find the process a bit hard now and some will decide to change banks.
One bank that is not planning on leaving is the recently arrived Wynnum Manly Community Bank (part of Bendigo & Adelaide Bank) at 63 Bay Terrace. They have a long lease and state clearly that they are 'here to stay'. The Community Bank model is also different from other high street banks as it reinvests a component of its profit back into the local community.
More info – https://www.bendigobank.com.au/public/community/our-branches/wynnum-manly
And see our previous article about the bank opening here…
https://wynnumcentral.com.au/new-bank-coming-to-town/