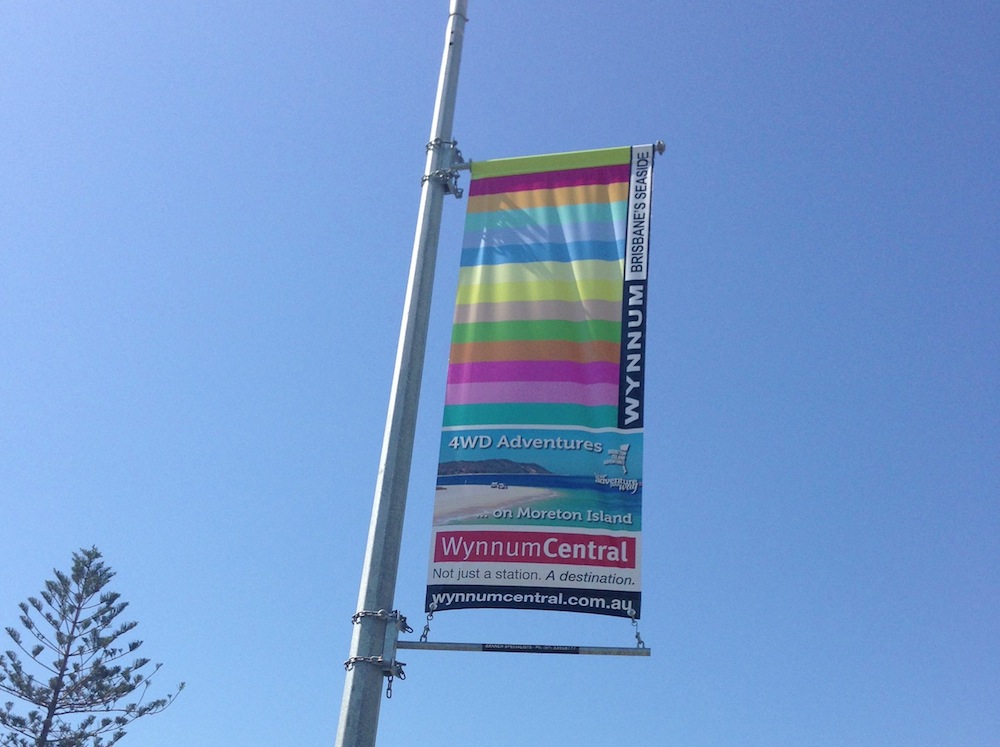 [this article originally published 30th August 2013]
In the past few days you may have noticed some of the new Wynnum banners going up in and around the suburb. Featuring the Wynnum seaside colourband and the WynnumCentral logo, the banners are bringing a bit of colour to the waterfront and the Wynnum central shopping area. Due to some restrictions on use (the banners can only be fixed to metal lamp posts with no other services, ie cables attached to them), only one streetlamp in Edith Street has the banner flying. But the Esplanade has a full suite of banners. Let us know what you think of the new banners below.
See our original article on the banners here.