Headlines
Brissie to the Bay bike ride on this Sunday
…and there will be some road closures in Wynnum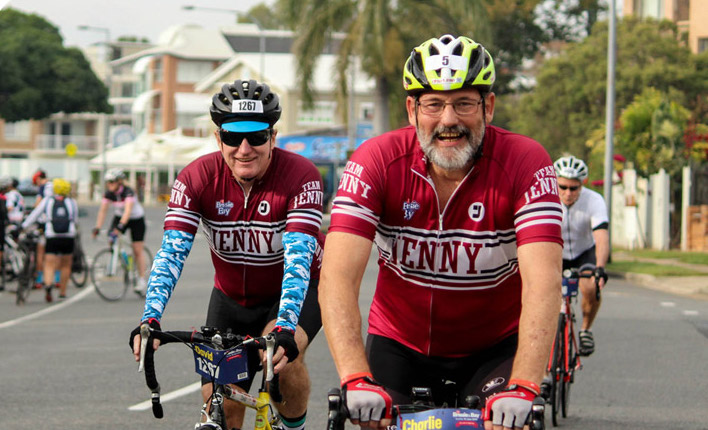 The Brissie to the Bay bike ride in aid of Multiple Sclerosis (MS) is happening this Sunday 13th June, and WynnumCentral understand there will be around 7,500 riders taking part.
There are 5 courses from 10km all the way up to 130km, and the 50km, 100km and 130km riders will all be visiting Wynnum. This means there will be some road closures on Sunday – this is the info the organisers of the Brissie to the Bay have given us for Wynnum*…
6.30am-11am Chandos Street (Eastbound), Wynnum Road to West Avenue
6.30am-11am Charlotte Street, Wynnum Esplanade to Akonna Street
6.30am-11am Wynnum Esplanade, Florence Street to Agnes Street
6.30am-11am Agnes Street, Cusack Parade to Waterloo Esplanade
6.30am-11am Waterloo Esplanade, Cusack Parade to Berrima Street
One brave local business owner will be taking part – Wynnum-based furniture and cabinet maker – and avid cyclist – Jonathan Chappell (pictured left) will be taking part in the 130km course. If you would like to 'go local' and support him and MS, his fundraising page is here…
https://www.brissietothebay.com.au/fundraisers/jonathanchappell/brissie-to-the-bay
So, if you're not on your bike doing the ride, go down and see the spectacle on Sunday morning!
*with the caveat that 'road closures are subject to change'