Headlines
Council election results (and our survey results)
By now everyone will know the results of the Brisbane City Council elections – Councillor Peter Cumming retained his seat with 55.81% of the primary vote (Wynnum Herald reported this as 62.22% of the vote, presumably after preferences). And as the status quo remains in Wynnum Manly ward (Cr Peter Cumming has been the local councillor since 1994), so it remains at City Hall with Graham Quirk voted in for another term as Lord Mayor and the LNP retaining a comfortable majority.
Councillor Peter Cumming has declared that he will be holding the Lord Mayor to account on promises made during the election for Wynnum Manly.
Given the level of public desire for an improvement to the Wynnum Central shopping area as expressed in a vox pop run by the Wynnum Herald (see our previous article here), WynnumCentral will also be lobbying Cr Cumming and the Brisbane City Council for a fresh start and a fresh pair of eyes on the issues faced by our local shopping area.
WynnumCentral Election Poll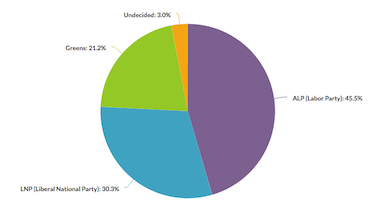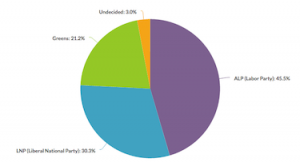 In case you're wondering why WynnumCentral did not publish the results of the survey, it was due to the fact we only had 33 participants, which we did not feel was a representative sample.
What is very interesting is that it did predict a win for Cr Peter Cumming, with 45.5% against Deirdre Thomson (LNP) at 30.3% and the Greens candidate at 21.2%.
Even though it is a small sample, we're happy to dshare those results…
WynnumCentral Council Election Survey Results
We would like to congratulate all of the candidates who stood in the election and were prepared to stand up for what they believed in and our commiserations go to both candidates who were not elected, LNP candidate Deirdre Thomson and Greens candidate Sonja Gerdsen.
---
[posts_carousel cats=""]