Headlines
Countdown to 2016 Illuminations Festival – Great Gatsby Night
With just six weeks to go until the 2016 Illuminations Festival on Saturday 18th June, preparations are already well underway.
On Saturday 28th May Sylvia's Restaurant at the Shangri-La Gardens will be the venue for a fundraising event for the Illuminations Festival – The Great Gatsby Night.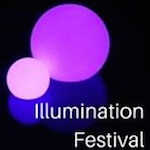 From 7pm-10pm guests will be tucking in to a selection of freshly shucked oysters and Moreton Bay bugs, with all food, alcohol and entertainment included in the tickets, which are $100 per person or $150 for a double ticket.
And if you're into 1920s glamour then it's a chance to dress up accordingly! To book your tickets call the Shangri-La Gardens on 07 3308 5100 quoting Illuminations Fundraiser or email bookings@shangrilagardens.com.au.
---
[posts_carousel cats=""]