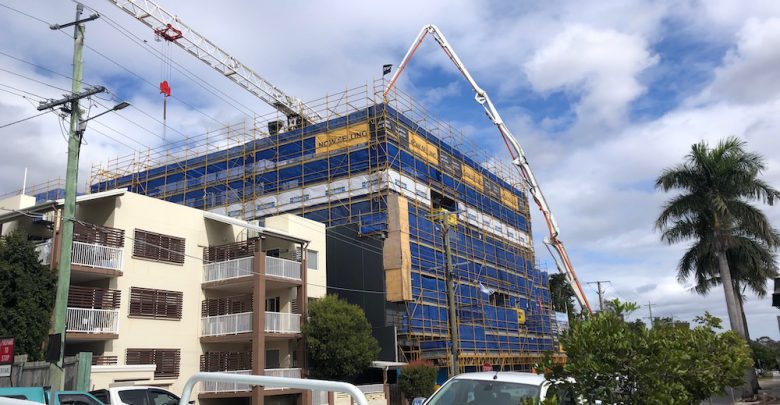 We need to update our crane count to two. The number of cranes (not the ones that fly) in the sky are a pretty good indication of the health of the construction industry and at the moment – in Wynnum Central at least – it's looking pretty healthy.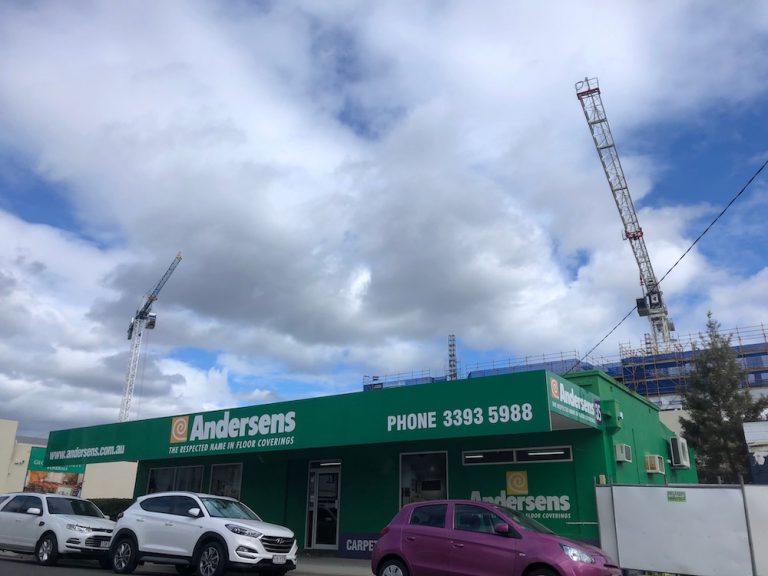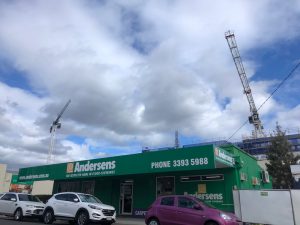 As we reported recently (Cinema update), construction has continues through the COVID-19 pandemic and the cinema development is still on track (main image).
Another development is now underway as well, not too far away from the cinema site in Bride Street. Called Alta Vista, it claims to be Wynnum's tallest tower with seven stories (excluding ground floor) incorporating 21 units, either 2 bed/2 bath or 3 bed/2 bath. The sign at the site currently indicates completion in mid 2020 (although this may now be a little ambitious?).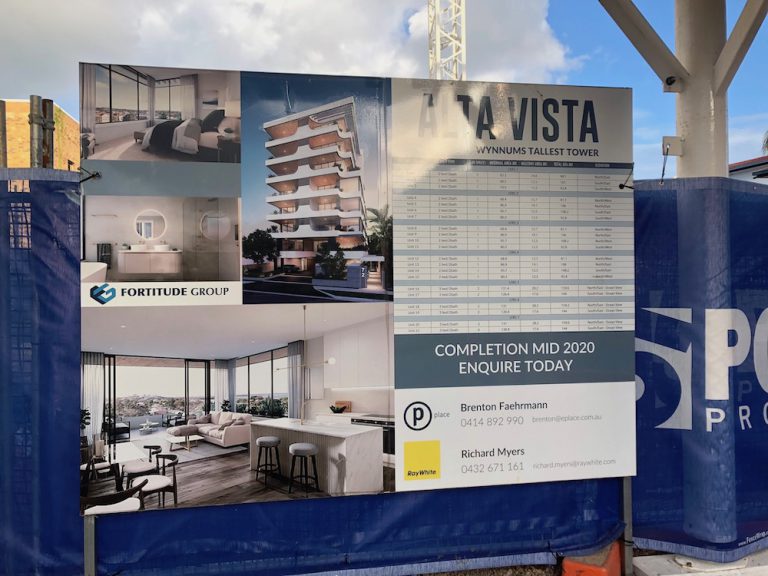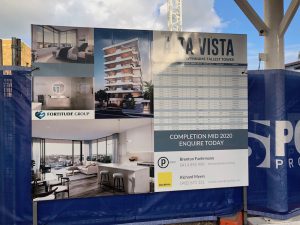 There are also a few other sites around Wynnum Central where more multi-storey developments are planned, such as the Baié development on the corner of Bay Terrace and Berrima Street (where the secondhand car yard used to be), offering 14 'exclusive skyhomes'. It's all happening in Wynnum!