Ask Derek Miles, Wynnum's expert accountant for all businesses.
Do you really need an accountant, especially when money is tight? The answer is unreservedly 'yes' because it will save you money. And you will pick up great ideas to grow your business. What better reason?
It will also save you time and you are likely to get a least one good money making idea as accountants are involved in a broad range of businesses and so pick up great tips. And, of course, they are generally small business people themselves. They know the challenges. We will come to the matter of fees later in this story.
In Wynnum we are fortunate to have accountant Derek Miles of accounting firm Financial Milestones, who knows the area inside out and many of the people who are likely to buy from you. That is an advantage of using local service providers.
First off, Derek wants to emphasise that he puts his advice into practice, joining the Wynnum Business networking group. It can be challenging to front up and promote yourself. But the rewards almost always include increased profit for everyone.
Derek has helped many businesses facing financial constraints and limited capital, from business startups, to those who have been in business for a while and businesses being run by third generation family members. He also has a fair handle on how much to invest in advertising and other promotional activities.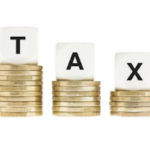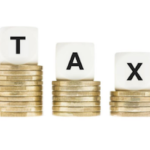 "In addition to completing an accounting degree, accountants undergo a mentoring process from experts before we are let into the big wide world of business," he says. "This includes promoting our own business. So we can pass on those skills to our clients."
"There are many myths about the accounting profession, especially in the tax field. Many of these myths are perpetrated by chatter around the barbeque and by accountants (in the interests of competition for new clients)."
"But I can assure you, we are constantly monitored by our professional association and the tax office to maintain high levels of compliance. We can lose our licences as quick as the blink of an eye if we cheat or fail to provide excellent service," he says.
"Myths include that some accountants are experts in certain industries. This myth has been developed by accountants trying to find a marketing niche, which all businesses need. In fact, all accountants practising in tax must know all the tax laws. Also, all businesses are subject to the same tax and the same business laws. There is not much getting around it."
Yes, but how much do you charge? And can I claim it on my tax return?
"This has been one of the most criticised aspects of the profession – the big fee surprise. I work on capped fees rather than an hourly charge so you know what bill you are getting. Sometimes it might even be less if it takes less time. But it won't be more as I take the risk."
"I don't charge for phone call or emails unless the emails, for instance, are advice based which require research."
"And yes, you can claim it on your tax return," he says.
"One of my points of difference to most other accountants is that I am mobile and can meet all my clients either at their place of business or their favourite cafe. And I have a fantastic online appointment booking system so clients can book their own appointments without the phone tag that often happens."
Derek's expertise is in businesses, across both tax and commercial accounting and in Self Managed Superannuation Funds (SMSFs) including the purchase of property in these funds.
Derek makes sure he gets it right for you. He benchmarks businesses against others in the same field, not only to find out how you can increase your profits, but also because the ATO benchmark business clients (and individuals) to detect tax avoidance.
"We match clients' tax returns with these benchmarks to ensure that we have the answers in case the ATO comes knocking on your door as that can be very annoying, to say the least!"
"I'm happy to chat (for free) to see if we are good fit, because if we are, we can expect to work side-by-side for many years to come."
Financial Milestones are members of Wynnum Business.
---
[posts_carousel cats=""]