Sisters Sally O'Brien and Emma Richardson are carrying on the family tradition at Wynnum Central optometrists Clacher & Hook, having taken over the business from their father Mac Hook.Mac will be retiring on June 30th 2017, after 42 years in practice. Sally is the principal optometrist, and Emma the practice manager.
They are a great example of how to combine family and work life – about a year and a half ago both Sally and Emma became pregnant within six months of each other (in fact along with another member of the team), and then went through the process of taking over the business six months later. In fact there were so many new babies last year they even have a photo of all the new mums and their bubs up on the Clacher & Hook website!*
First established in Wynnum in 1952, Clacher & Hook is now a third generation independent family business and will be celebrating its 65th 'birthday' this year, and you'll see the shopfront has been redecorated to let everyone know about the milestone.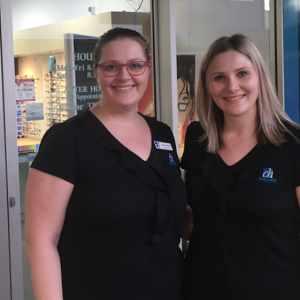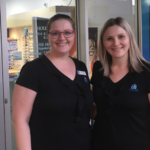 The practice also makes sure it keeps up with all the latest developments, in technology as well as fashion. On the technology front they now have a new device called a wide angle digital retinal camera which is able to record an image of a larger section of the retina and so allows earlier detection of any eye problems. And on the fashion front the Clacher & Hook team make sure they keep a range of the latest fashions in frames in stock, recently holding a 'style night' to show off their Coco Song, Silhouette and Neubau ranges.
So next time you're wandering up Bay Terrace, pop in to Clacher & Hook and wish them a happy 65th birthday!
*scroll through the header images on the site to find it
Clacher & Hook are members of Wynnum Business.
---
[posts_carousel cats=""]