Did you see the recent 'War On Waste' series on the ABC? It highlighted that around a billion – that's right – a billion disposable coffee cups are used once and thrown away in Australia every year. And the added downside is that disposable coffee cups are not recyclable.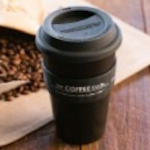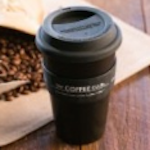 A way to address this is to have your own 'keep cup' so you don't have to get your takeaway coffee in a disposable cup at all. On the program Craig Reucassel went around cafes in Melbourne asking if they gave a discount to people bringing in their own cup, so we decided to do the same thing in Wynnum Central. You may be surprised to learn that several Wynnum cafes do give a discount if you bring your own cup. These are…
Cafe Lamond (Bay Terrace) – 30c off
Florence Street Coffee (Florence Street) – 50c off
Frenchies (Bay Terrace) – 50c off
Jolida Bakehouse (Edith Street) – 50c off
Little Gnome (Florence Street) – 50c off
Pelican's Nest (Esplanade) – 50c off
The Coffee Club (Bay Terrace) – 50c off (or $1 off if using one of the Coffee Club's own 'Karma' keep cup; the Karma cup costs $11 and that includes the cost of the first coffee in it)
Other cafes had other green credentials too…
The Green Bean – carbon neutral cups (+ people with keep cups get a larger coffee)
Florence Street Coffee – biodegradable cups
If you missed it, here is the website for the War On Waste program…
http://www.abc.net.au/ourfocus/waronwaste/
PS have we missed any cafes in Wynnum Central that do give a keep cup discount? Let us know in the comments below.
Main image credit: https://www.flickr.com/photos/johnkeane/5656549197
---
[posts_carousel cats=""]