Headlines
Fantastic local events and where to find them
It can be pretty hard to keep track of all the various events – big and small – that are on in the Wynnum area. We have tried to keep abreast of these at WynnumCentral and have featured as many as we hear about on our What's On page on this website, but to be honest it can be an uphill struggle!
This is why we welcome a new Facebook page run by the team at Wynnum Manly Events Inc, the organisers of the Illuminations Festival, called…
In fact we will now refer to this site and a few other local resources on our What's On page instead of trying to keep track ourselves. The WynnumCentral app (what – you don't have it on your phone yet??) now links directly to the new site on its What's On section.
Other sites/services you might want to consult to find out what's happening include the following…
Visit Wynnum Manly – for the larger local events
Wynnum Herald What's On section
Councillor Peter Cumming's email newsletter has an exhaustive listing of many local events. Sign up here.
Also you can search for all sorts of local events using two event services…
Here are details on the last two (smaller) events we'll feature directly on this site…
Two free lectures about this Science of Christianity
Wynnum Business BIT(e) – Business Information Technology (eat)
What: Two free lectures about this Science of Christianity
When: Saturday 20th May 2pm, Sunday 21st May 2pm
Where: The Christian Science Reading Room, Florence Street Wynnum
Prayer that transforms us.
Can prayer really transform your life? From bad to good? From pain or despair to health and harmony? This weekend hear two free lectures about prayer that's proved life-transforming for thousands of individuals world-wide.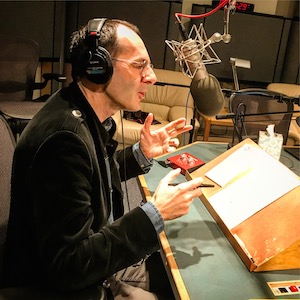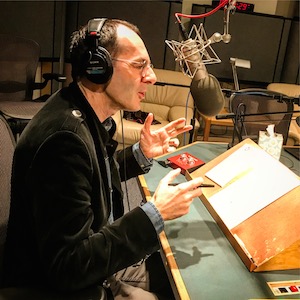 Tony Lobl, a lecturer from Surrey, England and practitioner of Christian Science healing, will speak from his own experience of prayer that not only freed him from addiction to gambling and cured a life-long illness of sinusitis, but brought a whole new way of viewing himself and others. With this 'new view', health and well-being became the norm.
"My addiction was the gambler's roller-coaster ride of thrilling highs and crushing lows that I never imagined I could resist," says Tony. "Yet I was finally pulled back from the brink, and not just temporarily. Three decades later I've never once looked back."
He describes his journey as "a step-by-step emergence, resulting from my study of Christian Science, into a clearer consciousness of myself and others as the loved child of an ever-forgiving, divine Father-Mother".
Tony will also talk about the life of a nineteenth century New England woman, Mary Baker Eddy, who struggled with invalidism for decades. Her search for a cure led her "to trace all physical effects to a mental cause", and led to her discovery of this completely spiritual system of healing, which has been successfully practised for over 150 years, just as in Bible times. A life-long Bible student, Eddy said, "I discovered the Christ Science or divine laws of Life, Truth and Love and named my discovery Christian Science" (Page 107 of her book Science and Health with Key to the Scriptures).
Come and hear for yourself at two free lectures about this Science of Christianity.
First lecture: "Prayer that transforms us" at 2pm on Saturday May 20th and the next day, the second lecture is: "Mary Baker Eddy's legacy: 150 years of practical spirituality" on Sunday May 21st at 2pm. Both lectures are free – at the Christian Science Reading Room, 92 Florence St, Wynnum.
For more information phone 07 3393 3245 ; 0414 985252 or drop in to the Christian Science Reading Room: Open Mon, Tues, Wed & Fri from 10am to 3.30pm
---
What: Wynnum Business BIT(e) – Business Information Technology (eat)
When: Tuesday 23rd May 7am on (core meeting 7.15-8.15)
Where: The Coffee Club Wynnum
This is the regular breakfast networking meeting of Wynnum Business. A short 15 minute 'microtalk' will cover 'How successful businesses use content marketing'. $25 (or $5 for Wynnum Business members) covers breakfast and the meeting itself. Book in here – https://wynnumbusiness.org/events/
---
[posts_carousel cats=""]