Arpan Kohli is Managing Director of TRK Property Group, developers of the Alto building due to start construction at 100 Florence Street soon (see our previous articles here: What a coincidence | Drone shows the view | Wynnum's new development prove popular |  Eight storeys coming to Wynnum Central | What do you love about Wynnum | Wynnum Central's first eight storey building to transform Florence Street).
Arpan took some time out from his busy schedule to talk to WynnumCentral recently.
WynnumCentral: What were you doing before setting up TRK?
Arpan Kohli: I arrived in Australia in 2004 from Delhi in India with a Bachelor of Commerce degree and then continued my studies at the University of Adelaide, completing a Masters degree in Commerce and Applied Finance and Accounting. My first job was as a finance broker in Adelaide, specialising in commercial loans. I was then offered a position by a business based in Capalaba and moved up to Queensland to take that job.
WynnumCentral: Tell us how you got your start in property development.
Arpan Kohli: While I was working in Capalaba I was living in a rented property when the housing market went through a low patch and the landlord wanted to sell the property I was living in at auction. I spoke to a few potential co-investors and we bought the property. This was my first move into property investment for myself, although of course I had been advising other property owners and investors for quite a while.
WynnumCentral: What sort of developments is TRK involved in?
Arpan Kohli: Our first development was in Holland Crescent in Capalaba where TRK developed 17 units. We built a strong team through that project and shortly after that we developed 18 more townhouses in the same street. Since these first projects we have completed developments in Ipswich and Taigum and also have a development in Morningside with 9 units planned and one in Albion with 32 units.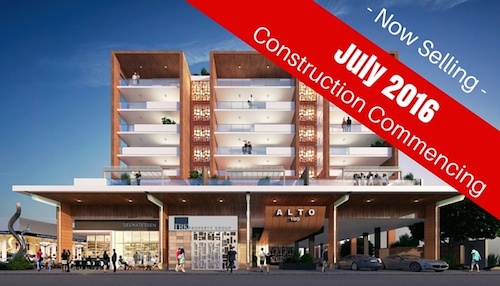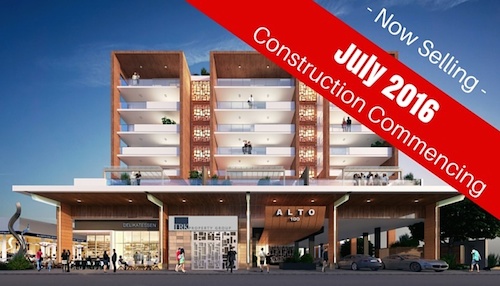 WynnumCentral: What prompted you to look at Wynnum Central for the Alto development?
Arpan Kohli: Wynnum has everything for people wanting a great lifestyle. We also think Wynnum and its surrounding suburbs are ripe for growth, given their great waterside location. Alto will be a landmark development for us and for the area, and we are focused on creating a really high end development in the centre of Wynnum. Alto will have everything people might want to take advantage of the wonderful location. TRK would like to be a key developer in the area and we already have other projects underway nearby, for example a 63 townhouse development in Wynnum West.
WynnumCentral: To what do you attribute your strong growth and success to date?
Arpan Kohli: Finance is the most critical component today in large scale property developments, and thanks to my background in accounting and finance it's something TRK can cover. I also continue to work as a finance advisor to commercial developers, specialising in $15M-$20M projects.
WynnumCentral: On a different note, I understand you've recently taken up cooking traditional Indian cuisine. Do you have any tips for the budding home chef wanting to cook authentic Indian food?
Arpan Kohli: Absolutely! My best tip is simply not to use the powdered spices you get in the small jars at the supermarket. Instead buy the spices whole and zap them in a coffee grinder just before you need to use them. You'll be amazed by how different and fresh the food tastes with fresh spices instead of powders that have sat on shelves or in storage for a long time.
WynnumCentral: Thank you for your time Arpan and we look forward to seeing the Alto building begin construction soon.
Arpan Kohli: Thank you!
TRK Property Group are Members and Sponsors of WynnumCentral.
---
[posts_carousel cats=""]