The complete repaint of the Flinders Building – officially the Flinders Centre – in Bay Terrace is now finished, and the building sports a completely new white black and green colour scheme.
WynnumCentral has a presence in the Flinders Centre, on the top floor no less, which has some stunning views over the bay, across to Brisbane CBD, and of course of the Republic of Wynnum.
Quite coincidentally this is the colour scheme of WynnumCentral member and ground floor occupant at the Flinders Centre, Flinders Coffee. Wonder how that happened?!?
Before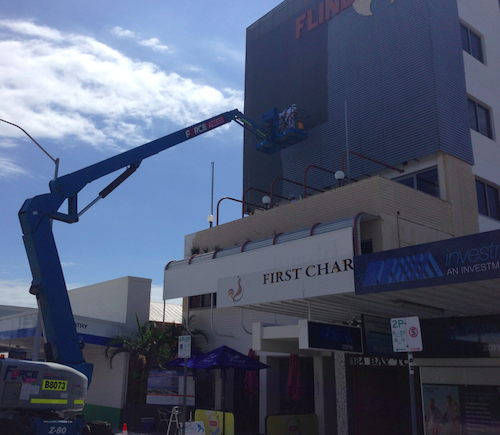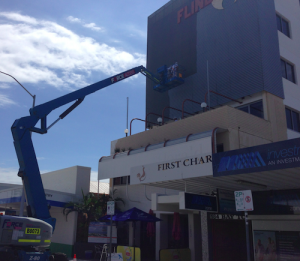 [posts_carousel cats=""]