At WynnumCentral we've been hanging on for the definitive results of the state election, but of course everything is still in the air. It's looking almost certain to be a hung parliament. There's no doubt however that the electorate of Lytton has changed hands, with ALP candidate securing the seat with an 11.3% swing against the LNP, as against a 13.8% swing against ALP in the 2012 election.


It's interesting to note that the WynnumCentral poll, while wildly inaccurate in its overall predictions (it's was still showing independent Jamie Evans as the 'winner' with 34%, although in reality he received 2.9%), was more predictive of the result between the major parties, with Joan Pease polling 28% of the vote against Neil Symes at 15%.
WynnumCentral would like to take this opportunity to thank Neil Symes for his unwavering support from the outset of our initiatives in Wynnum. Irrespective of party politics, many in the electorate may well have been unaware of how much hard work Neil Symes put into his job, and we thank him for that and wish him all the very best in his future endeavours.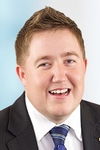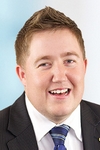 We now look forward to working closely with new member Joan Pease and getting some more good stuff happening in Wynnum!