With its stunning bay views from the fifth floor of the Flinders Centre on Bay Terrace, the Central Business Associates new co-working hub has great appeal for businesses that don't need a full time office but need access to office facilities from time to time. Users range from consulting practices (some of whom have in fact taken full time office space in the shared facility) to home (or garage!) based businesses that need occasional access to conventional office space.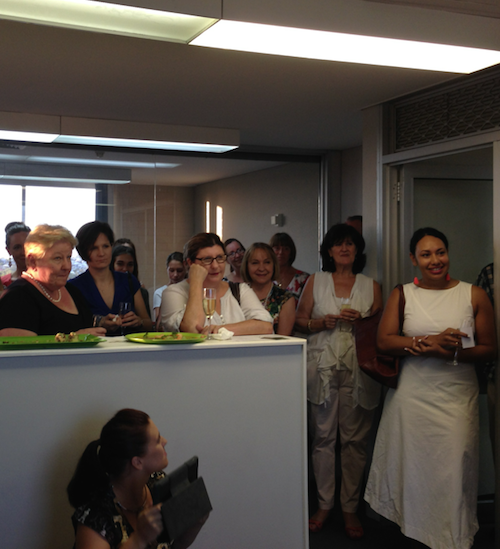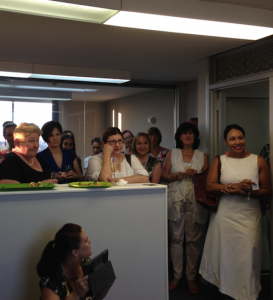 WynnumCentral member business NewsBusiness marketing and public relations agency was the first 'official' co-working customer, and WynnumCentral will have a presence in the new facility, alongside a representative office of the Republic of Wynnum.
Here are some photos of the official opening of the business. If you are interested in finding out more about the new space, visit the Central Business Associates website – http://www.centralbusinessassociates.com.au/.
Main photo: Amy Jackson speaking at the opening night
Central Business Associates is a member of WynnumCentral.