Bayside Florist, located at 81 Edith Street, is a locally owned business run by Lia Smith, her partner Chris Seymour and their offsiders Smiley and Misty (aka Mr Mistoffelees).
After Lia moved to Australia as a nurse and met her partner Chris they looked for a home by the water. Initially living in Redcliffe they then discovered the Wynnum Manly area and have since called it their home.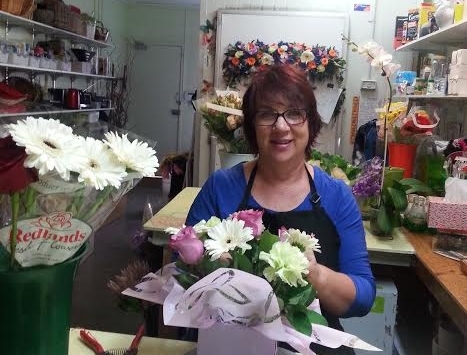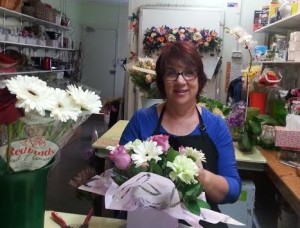 Once settled in the Wynnum Manly community Chris asked Lia what she would like to do (if she could do anything). A flower shop of course was Lia's response and at the time three shops were up for sale in the nearby area, Bayside Florist eventually became their second home. Lia's background in event management especially weddings in her native South Africa only amplified her love and passion for flowers.
Smiley and Misty the two Singapura felines, are the other faces of Bayside Florist who just love to entertain the customers all day. These two seem to be the culprits for the many children's handprints on the Bayside Florist door with the young admirers peering through looking for their feline friends.
With handpicked fresh flowers from the markets Lia says, "it's just like shopping all the time; I love the challenges and working with everything flowers every day." Catering for all occasions including birthdays, graduations, corporate functions, celebrations and of course weddings with local, interstate or overseas delivery.
When she is not smelling the roses as such, Lia is partaking in her passion of travelling. Next stop is the breathtakingly beautiful Uluru and Kata Tjuta.
Whilst the florist was the first retail business for Lia, she loves that there are so many family owned businesses in Wynnum, and so many new faces and exciting new shops opening. Come and visit Bayside Florist and see what her fabulous customers call a dose of Vitamin C (supplied by the cats of course).
http://www.baysidefloristflowers.com.au/
Bayside Florist is a member of WynnumCentral.