Headlines
Giant waterslide for Wynnum turned down by Brisbane City Council, now to run in Capalaba
By now you may already have heard that the City Slider 325m giant water slide which we had hoped would run in Cedar Street in Wynnum this year, was refused a permit by Brisbane City Council due to concerns that the waterslide would inconvenience residents of that street.
As a result the City Slider company has since approached Redlands City Council and been granted permission to run the giant waterslide in Capalaba next month (Saturday 17th October).
At WynnumCentral we were very enthusiastic about the idea of running the giant waterslide in Wynnum, which would have coincided with a Twilight Market and would have brought possibly 5,000+ people, many from out of the area, to Wynnum Central.
Brisbane City Council turned down the application to hold the slide in Cedar Street, the only feasible location in Wynnum (ideal gradient, wide and newly bitumened road surface, proximity to Wynnum Central shopping area) on the basis that the proposed 24 hour road closure would have inconvenienced residents too much.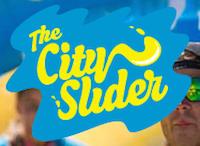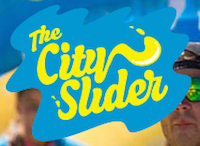 Our experience, talking to residents of the section of the road that would have been affected, was that the vast majority were in favour of bringing the event to Wynnum (particularly those parents of younger children). A very small number were against.
So far Brisbane City Council has not allowed any applications for giant waterslides, although City Slider has run these events successfully in residential streets all around Australia. WynnumCentral was a guest at an event in Tweed Heads and our experience was that residents of the street were very enthusiastic indeed and were delighted to take part (it probably helped that all residents in the affected section of the street got free tickets, as they generally do).
So unfortunately Wynnum has lost this event to Capalaba.
We are keen to know what everyone's thoughts are about this outcome. Take our four question survey and let us know, or let us know in the comments below, or on our Facebook page.


Note
The City Slider application to hold the waterslide in Wynnum received letters of support from the Federal Member, Ross Vasta, State Member Joan Pease and local councillor Peter Cumming and from CCIQ Brisbane Bayside (the local chamber of commerce)
Previous coverage
Slip slidin away
High street retail rejuvenation ideas from around the world
---
[posts_carousel cats=""]